Zulfiqar Ahmed
DeKALB — In the span of just a couple of days, major legislative and judicial decisions have altered what college athletics look like in Illinois and across the country.
On June 21, the Supreme Court unanimously ruled against the NCAA, supporting the decision by the Ninth Circuit Court of Appeals that the organization broke antitrust laws. The decision now opens the doors for student-athletes to receive further education-based compensation for their services.
On July 1, laws took effect in Illinois and 10 other states that allow student-athletes in those states to profit off their name, image and likeness (NIL). This came a day after the NCAA agreed on waivers to allow such profiting without punishment.
The Supreme Court's decision could lead to a snowball effect in cases that change how the NCAA operates and NIL laws have opened an unknown for athletes and administrators alike. The Northern Star asked professors, lawmakers and athletic administrators to explain the effect of these decisions on college athletics and NIU.

What does the Supreme Court decision mean for the future of the NCAA
In the case of the NCAA vs. Alston, it was a unanimous decision by the Supreme Court justices to stick behind the decision of District Court Judge Claudia Ann Wilken. In her initial decision, Wilken stated that the NCAA restriction on non-cash education-based payments was a violation of antitrust law.
Antitrust laws help regulate competition to protect both businesses and the labor force.
"Antitrust laws protect competition in the American economy," Robert Jones, associate professor for the College of Law, said. "College sports is a business. Sports generally is a business, but we tend to think of it more in the professional context…There is a limit to how much (colleges) can get together and conspire. The same goes for college sports."
Jones analyzed the 45-page opinions of the Supreme Court in the decision. Most of those pages are the majority written by Justice Neil Gorsuch, who mainly argues for the court not having a massive influence on the national debate of amateurism. In terms of how damaging the majority opinion is, Jones believes that it didn't do much in this situation.
"People are saying this opinion goes further than it does," Jones said. "(The NCAA) lost a little bit of ground and it may be a harbinger for things to come, but in this particular opinion, the NCAA did not lose very much."
Justice Brett Kavanaugh's concurring opinion takes the court's decision one step further, arguing that the NCAA makes millions on the backs of student-athletes while failing to pay their athletes.
"But those traditions alone cannot justify the NCAA's decision to build a massive money-raising enterprise on the backs of student athletes who are not fairly compensated," Kavanaugh wrote. "Nowhere else in America can businesses get away with agreeing not to pay their workers a fair market rate on the theory that their product is defined by not paying their workers a fair market rate."
Jones said the take from Kavanaugh could create a judicial domino effect in the future.
"The courts have been really generous to the NCAA over the years; they've let (the NCAA) get away with a lot," Jones said. "I thought it was interesting and refreshing that Kavanaugh was putting a line in the sand saying, 'There is a limit to what you guys can get away with.' I think if you're a trial judge that wants to hold the NCAA accountable, the concurring opinion is a green light."

What are NIL laws and why are they important to college athletics
Illinois State Representative Kam Buckner (D-26th District) wasn't always convinced it'd be a good move to allow student-athletes to make money off their name, image and likeness. 
One day, the former University of Illinois football player was walking through a store with former teammate Pierre Thomas when Thomas pointed out how much money a single jersey can generate for everyone except the player who wears it on the field.
"I went from being not very convinced that this was a problem to seeing how much money flowed through college athletics," Buckner said. "I think there has to be a real conversation about compensation in the greater scheme of things, but what this was about is that we at least made it fair for student athletes to get their fair share."
On July 1, the Illinois NIL bill co-sponsored by Buckner was put into effect after receiving the  Gov. J.B. Pritzker's signature. The bill, named the Student-Athlete Endorsement Rights Act, allows student-athletes in college to sign off on endorsements or sponsorships to profit. Illinois institutions can put "reasonable" restrictions on NIL activities relative to time, place or the use of the school's intellectual property, according to athlete endorsement group Opendorse.
Buckner said the bill went from a pipe dream to a reality thanks to the working relationship built up by Illinois' D-1 Athletic Directors.
"There are a lot of people who thought the bill was crazy two years ago," Buckner said. "But the world has changed and people are starting to have real conversations about this. I couldn't say enough about the athletic directors who worked with us. They all came to the table and we had real conversations about what this would look like in the practical sense and talked about how to build the best bill possible."
Endorsements have been easy to come by for student-athletes at larger institutions across the country. For students at mid-major or lower division schools, Buckner said there are still ways for student-athletes to earn their worth.
"I think opportunities are going to present themselves," Buckner said. "What we do know about campus life is that the student-athletes who walk among us are sort of superstars in their own right. These people will certainly have an opportunity to benefit, but what it also means is a young lady who plays tennis or volleyball may be able to get paid to give lessons back in her hometown over summer break. That's something that wasn't allowed up to this point."
Ability and popularity can span beyond the major universities. According to estimates done by AthleticDirectorU, several mid-major athletes across various sports are among the most valuable in college sports. To Buckner, the success of NIL shouldn't be measured by the high end of athletes' earnings alone, but simply by allowing athletes to earn their worth.
"It's fundamentally about fairness to me," Buckner said. "It's not about players X, Y and Z bringing in a certain amount of money, it's that they have the ability to. There are few rights more sacred than having the ability to use your own name, your own image and your own likeness."
The landscape of student-athlete endorsements is so fresh that little is known of what effect this will have long-term on the students making deals, the businesses they work with or the institution of school and sport they represent. Buckner said the largest concern he has is companies looking to take advantage of student-athletes.
"We want to protect the athletes from people who see this as an opportunity to do things that are in poor taste," Buckner said.
Student-athletes aren't navigating the landscape alone. Schools like NIU are working alongside their athletes to protect them from violations and bad deals.

What role does NIU play in addressing NIL
NIL laws didn't sneak up on NIU and its Athletic Director Sean Frazier. He said it's been clear to him for three to five years that name, image and likeness laws were coming.
"We're trying to modernize our rules and regulations in the NCAA just in general," Frazier said. "We've had a lot of conversations about the athletes and them profiting off their name, image and likeness." 
Frazier said he and all other Athletic Directors in the state have been assembled on several occasions by University of Illinois Athletic Director Josh Whitman on issues relative to college athletics, including recently on NIL.
"We still have concerns—I know I do personally—of having a state law and not having a federal law," Frazier said. "I would much rather have a level playing field where the federal government is involved relative to having a uniform law across all 50 states. It's kind of the wild, wild west right now. You have some states that have adopted it and some who haven't."
Several NIU athletes have already taken advantage of NIL by joining Barstool Athletics, a venture from Barstool Sports promoting student-athletes with thousands who already joined in just a few weeks.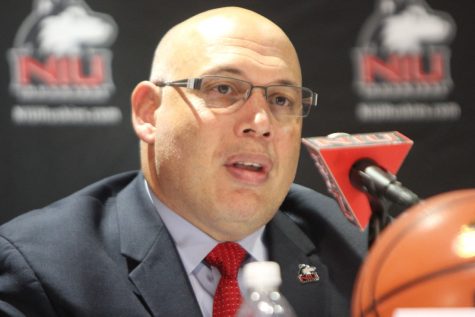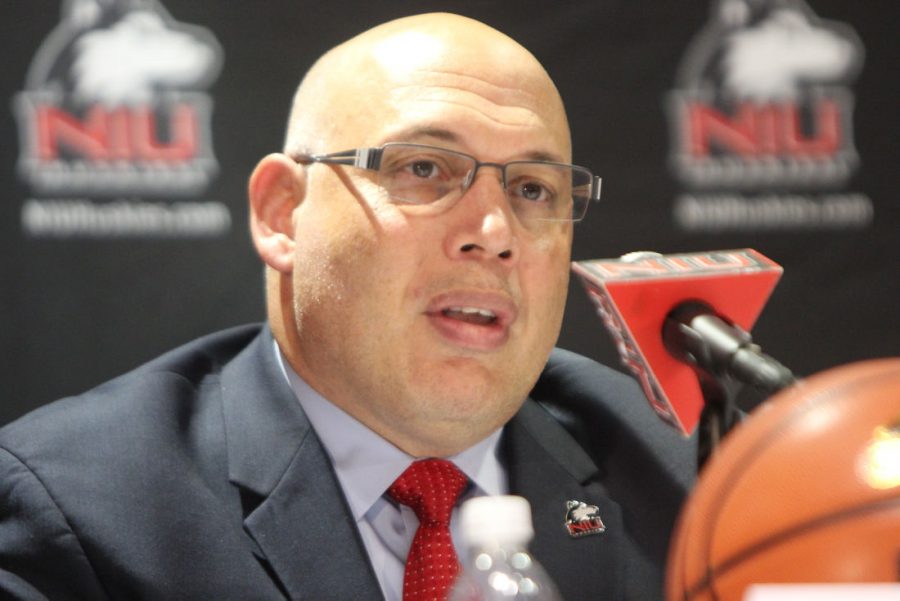 For student-athletes, NIL won't be as simple as signing a contract and collecting a paycheck. For that reason, NIU has become one of many schools to partner with the Learfield IMG College group COMPASS, a group that helps student-athletes navigate the NIL landscape with a focus on "education, disclosure and monitoring," according to the COMPASS website. 
COMPASS is designed in part to help student-athletes with filing proper income tax documents, giving disclosure to the university and keeping track of whether NIL affects their eligibility for financial aid among others. Frazier said NIU has a responsibility to assist student-athletes in the process.
"(NIU) plays a significant role," Frazier said. "As we've told student-athletes, there's a lot of things they don't know yet because this is a new thing. They know they can use their name, image and likeness to generate revenue, but there's these direct or indirect repercussions. That's why educating them is so important."
Even with COMPASS in place, Frazier's concerns mirror Bunkner's in terms of his student-athletes being taken advantage of.
"I would hate to think someone gets involved in an agreement and it affects their life in a negative manner forever," Frazier said. "What I'm concerned about are the fly by night groups who say they're going to do this, that and the other for you and can't deliver. Or maybe a student-athlete becomes ineligible or something else occurs and those companies don't provide. We, the institution, don't have any control over that."
Frazier still has some reservations about NIL, but he said his time as a football player at the University of Alabama and then his career as a coach and administrator helps inform his opinion on NIL.
"It's been a long time coming," Frazier said. "I've been a former student-athlete, a former coach. I've spent my entire career in college athletics. I'm very equity minded, particularly in retaining equity, so I'm much more safeguarded. Sometimes things look great from the outside and then we start getting involved and things become an issue. The principle of NIL is something I fully support."