Easy vegan back to school meals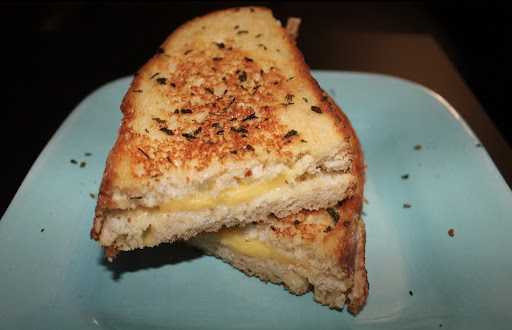 Coming up with recipes can be stressful, especially while school is about to start. Some of these recipes can be made quickly, while others are better for meal prepping for something convenient to reheat or grab out of the fridge.
Start to Finish: 20 minutes
Servings: 6
8 cups vegetable broth
2 tablespoons low sodium soy sauce
¼ teaspoon ground ginger
1 tablespoon white miso
1 teaspoon sriracha 
4 cloves garlic diced (I usually just use minced garlic)
½ yellow onion julienned
1 bundle bok choy diced into bite-sized pieces
2 cups white mushrooms sliced
1 package firm tofu drained and cut into squares
1 package shirataki fettuccine noodles drained and rinsed (regular fettuccine noodles are fine)
Optional toppings include: green onion, jalapeño and red pepper flakes
In a large pot, add water, vegetable broth, ginger, soy sauce, sriracha and miso and bring it to a boil. Then, add in the mushrooms, garlic, bok choy and onion and let that cook for five minutes.
Next, add the tofu and noodles to the pot and let that cook for three more minutes. Make sure to taste test it first and add more sriracha or spices if needed. Serve in bowls, add desired toppings and enjoy. This soup can be stored in the fridge or freezer and can be reheated quickly in the microwave.
Vegan Grilled Cheese
Start to Finish: 15 minutes
Servings: 1
2 slices sourdough bread
2 slices Field Roast Chao Cheese Creamy Original 
½ cup Follow Your Heart Dairy-Free Parmesan Shredded
2 teaspoons parsley flakes
2 tablespoons vegan butter
Butter one side of each slice of bread and sprinkle the dried parsley on top of the butter.
Heat up a small pan on low-to-medium heat and wait a minute until the pan is hot. Then, place one slice of bread butter side down and place the slices of Chao as well as the parmesan shreds and place the other slice of bread on top butter side up.
Cover with the lid and let that side cook for two to four minutes, flip, and do the same until the bread is crispy and the cheese is melted.
Serve by itself or with soup or salad.
Baked Buffalo Cauliflower Wings
Start to Finish: 40 minutes
Servings: 4
1 head of cauliflower or 4 cups of florets
¾ cup water
½ cup plant milk
1 cup all-purpose flour
2 teaspoons garlic powder
1 teaspoon cumin
1 teaspoon paprika
¼ teaspoon salt
¼ teaspoon black pepper
1 cup buffalo sauce of your choice
Preheat your oven to 400-425 degrees Fahrenheit depending on the oven, and either grease or line a baking sheet with parchment paper. Make sure cauliflower is cut into bite-size pieces.
In a medium-sized mixing bowl, add the milk, water, flour and spices. Mix this until the batter is more of a thick consistency.
Dip the cauliflower florets in the batter mixture and place onto the baking sheet. Bake for 20 minutes, making sure to flip them halfway through. While the cauliflower is baking, pour the buffalo sauce into a small or medium bowl. After the cauliflower is done baking, dip or toss each floret in the buffalo sauce, making sure they are evenly coated. Place the florets back on the baking sheet and let bake for another 10-15 minutes. 
Serve with ranch, blue cheese or any sauce of choice.
Deb's Kale Salad with Apple, Cranberries and Pecans
Start to Finish: 20 minutes
Servings: 4
Salad ingredients
½ cup pecans
8-ounce kale
4 or 5 medium radishes
½ cup dried cranberries 
1 medium granny smith apple
Dressing ingredients
3 tablespoons olive oil
1 ½  tablespoons apple cider vinegar or white wine vinegar
1 tablespoon dijon mustard
1 ½ teaspoons maple syrup
Salt and pepper
First, preheat the oven to 350 degrees Fahrenheit. Spread the pecans on a baking tray and let them bake for about five to 10 minutes, tossing them about halfway through.
Next, discard the kale stems and chop the kale up into bite-sized pieces. Add the kale to a large salad bowl and massage the kale with salt. 
On a cutting board, slice the radishes and add them to the salad bowl. Chop the pecans and cranberries and apple and add them to the bowl as well. 
For the dressing, mix or whisk all of the ingredients together and mix with the salad. The great thing about this salad is that it can be stored in individual serving containers, and it is great for meal prepping or on-the-go.