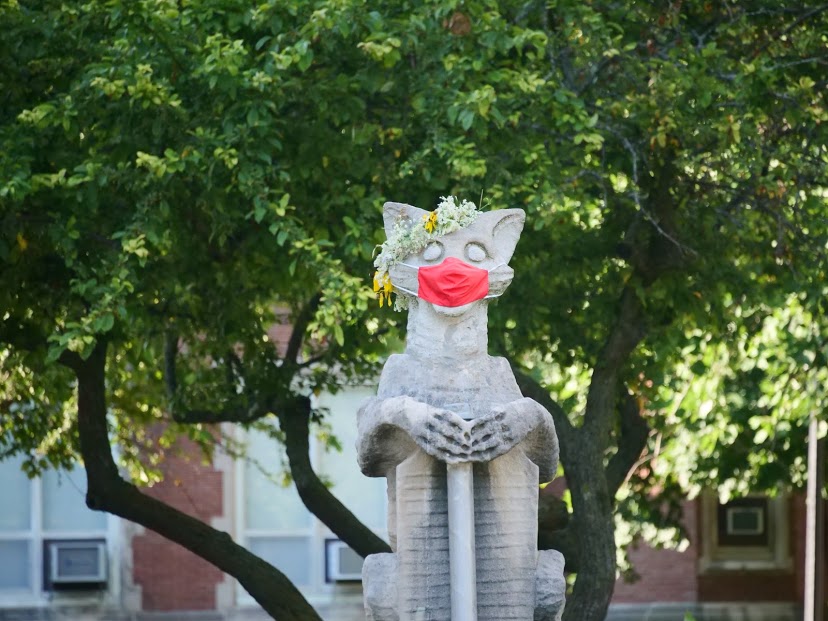 Patrick Murphy | Northern Star
DeKALB — NIU announced Monday that 11 additional students and no employees have tested positive for the coronavirus, and four students and no employees have recovered, according to the Campus COVID-19 Dashboard. As of Monday, 32 Huskies are currently COVID-19 positive.
The dashboard's cumulative testing statistics show a total of 36 Huskies that have tested positive for COVID-19, and five have recovered since the semester began Aug. 23.
Surveillance testing 
NIU administered 1,537 COVID-19 tests during the week of Aug. 23 for surveillance testing. The positivity rate was 1.43%, with 22 recorded positive results, according to surveillance testing data.
Surveillance testing data is updated on the dashboard website every Monday, or on a Tuesday if a holiday falls on a Monday.