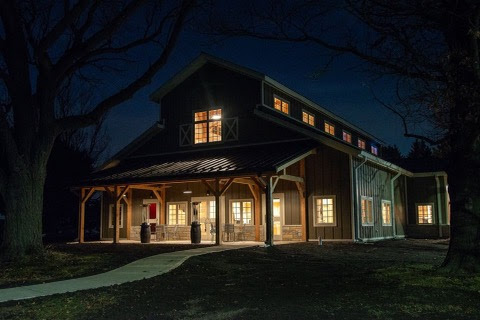 Courtesy of Nick Nagele
DeKALB — Local estate distillery Whiskey Acres will be teaming up with gourmet barbecue restaurant Oak + Swine to bring authentic Texas barbecue to DeKalb's doorstep. 
The award-winning distillery will be hosting the Batavia restaurant as it stops by between 5-8 p.m. Saturday at the distillery, 11504 Keslinger Road.
"We always like to have high-quality food out here," said Nick Nagele, co-founder of Whiskey Acres. "We work with several local food trucks, and we also like to work with restaurants that can recreate their in-house experience on-site here."
Whiskey Acres are working with Oak + Swine specifically for their "high-end gourmet barbecue" and for the restaurant's ability to create an authentic experience in DeKalb, Nagele said.
An experience that will be home to Oak + Swine's food which is inspired by the "taste of Central Texas BBQ" and aims to pay homage to "the Czech and German Settlers who opened butcher shops and helped revolutionize American BBQ," according to the restaurant's website.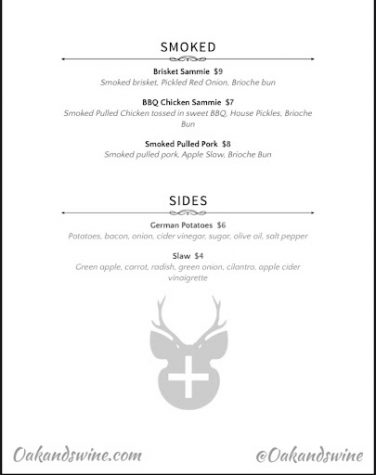 The food can be paired with the distillery's award-winning spirits, which for nearly seven years have been crafted in DeKalb on the Walter Family Farms, where they regularly host weekend tastings and tours.
The night will also serve as a venue for musical guest "Unscheduled Tour," a group that  covers over six decades of music playing anything from classic rock and blues to country and swing.
"This is just what we do," Nagele said. Adding that he hopes that Whiskey Acres is more known as an eventful place and not a place that just hosts events.  
The event will be all-ages, but attendees will need to be 21+ if they intend on drinking or sampling alcohol.
To learn more about Oak + Swine or view the restaurant's menu visit their website. 
For more information about the Oak + Swine Pop-up or any upcoming Whiskey Acres events, click here.