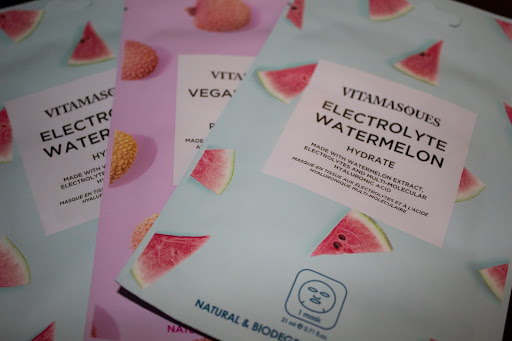 Madelaine Vikse
Since skin is the largest organ of the human body, it is essential to take care of it. When thinking about skin care, it can be for appearances, but it is also important for one's health. In order to have a good skin care routine, it is crucial that the products being used are ethically made and of good quality ingredients.
Here is a list of the top 5 best brands that are 100% cruelty-free and vegan.
Pacifica
Pacifica sells skin care, makeup, perfume and hair care products. The brand carries many kinds of face wash, moisturizers and serums. 
"Many Pacifica skincare products contain antioxidant vitamins C and E. Antioxidants protect the skin against free radical damage," according to The Derm Review. 
Pacifica's best product is the Ceramide Extra Gentle Face Wash. This face wash leaves the skin feeling hydrated rather than dried out and is fragrance-free, which is perfect for those with sensitive skin.
Truly
Truly has a wide range of skin care products for the whole body, and the brand is advertised a lot through Instagram. 
The most effective product from Truly has to be its CBD Jelly Anti-Blemish Facial Serum. Since everyone is wearing masks all the time due to COVID-19, a lot of people are experiencing and dealing with more acne, and this serum is incredible at preventing future breakouts.
e.l.f Cosmetics
e.l.f Cosmetics has stepped up its skin care game within the past few years. The brand, which started with solely selling makeup, has affordable skin care products that are good quality, as well as being vegan and cruelty-free. 
The best product from e.l.f has to be the fragrance-free Holy Hydration! Face Cream, which is especially good for sensitive skin, as most fragrance-free products are.
The Ordinary
The Ordinary became very popular within the last two years, mainly due to its AHA 30% + BHA 2% Peeling Solution, but the brand's best product is their Niacinamide 10% + Zinc 1%. 
Niacinamide is a form of vitamin B3 and can help treat acne, increase hydration and reduce redness and inflammation, according to DermNet NZ.
Vitamasques
There are so many different brands and kinds of face masks available to choose from, but the face masks from Vitamasques are next level. The face masks are fruit-themed and are incredibly hydrating. 
The brand, based in the United Kingdom, takes inspiration from K-beauty brands for its skin care products, according to the Vitamasques website.