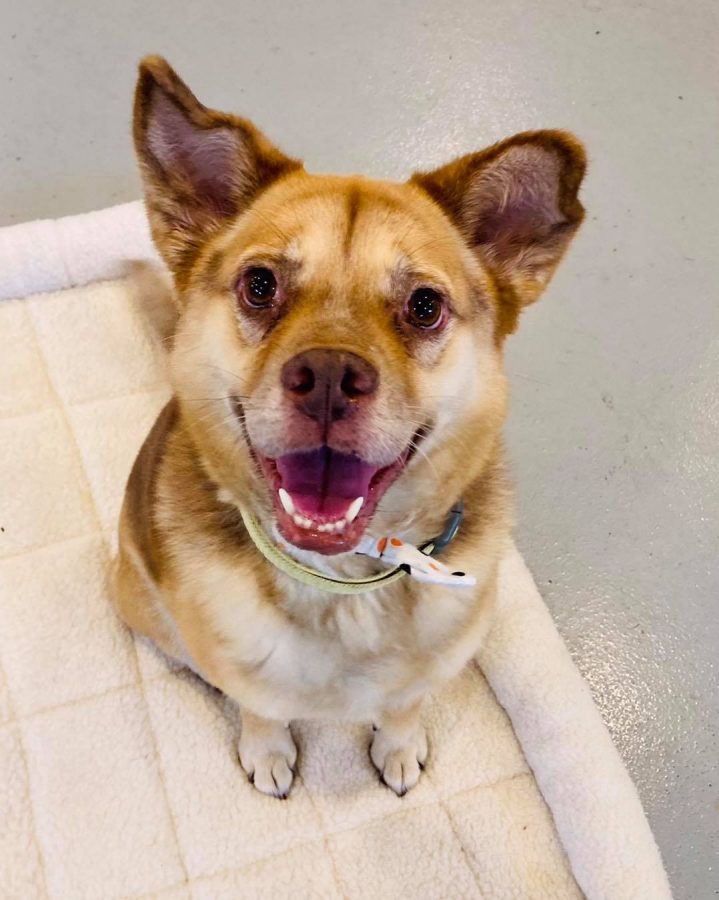 Photo courtesy of Tails
DeKALB — This week's pet is a nice 10-year-old dog named Lucy from Tails humane society. Lucy is a sweet medium-sized dog that can tag along almost anywhere with you. She is easy to please and easy to love. 
The fabulous dog likes to cuddle beside people. She is well behaved on a leash and an ideal companion, especially for an old couple or person. Lucy is older than other dogs at Tails but still has so much life to live and love to give. She has been here for so long and in celebration of senior pet month, it would be nice for her to find a family or person that loves senior dogs. It's suggested that people come in and ask to see her as she is not in the main dog area. 
For anyone interested in adopting, Tails of Humane Society, 2250 Barber Greene Road, is open noon to 7 p.m. on weekdays and noon to 5:30 p.m. on weekends.