Vegan Thanksgiving recipes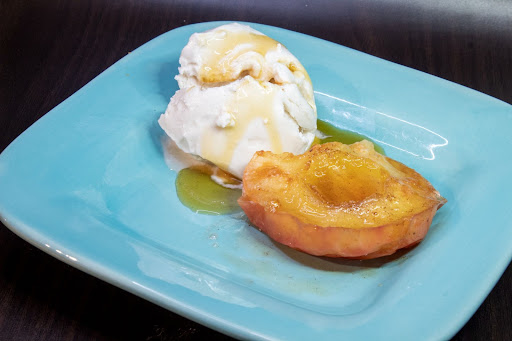 Thanksgiving is coming up, which means it's time to get together with loved ones and enjoy a home cooked meal. When one thinks of Thanksgiving, one may picture a turkey as the main dish, but there are some vegan Thanksgiving dishes out there that are just as delicious.
Here are some vegan Thanksgiving sides, main dish and dessert recipes that will make you go back for seconds.
Start to Finish: 30 minutes
Servings: 4
1 pound green beans
Salt and pepper
2 tablespoons vegan butter or olive oil
1 medium minced shallot
2 cloves minced garlic
1 cup chopped mushrooms
2 tablespoons all-purpose flour
¾ cup vegetable broth
1 cup unsweetened almond milk
1 ½ cups vegan crispy fried onions 
Use a large pot of water to a boil and add salt. Add in the green beans and let cook for about five minutes. Drain the green beans, place them in ice water, drain them again and set aside.
Preheat the oven to 400 degrees Fahrenheit and get started on the sauce. In a large skillet over medium heat, add in the vegan butter or olive oil, shallots, minced garlic, salt and pepper. Cook for about two to three minutes before adding in the mushrooms, as well as a little more salt and pepper and let that cook for another three to four minutes.
Sprinkle in the all-purpose flour and whisk to evenly coat the ingredients. Let that cook for about a minute before adding in the vegetable broth and whisk again. Add in the almond milk, whisk, bring everything to a simmer before reducing the heat to low. Let cook for five to seven more minutes.
Remove from the heat and add in ⅓ of the crispy fried onions and green beans. Toss together and add the remaining crispy fried onions on top. Bake for about 15 minutes and serve immediately.
Start to Finish: 5 minutes
Servings: 8 servings
2 cups vegetable broth
¾ teaspoon onion powder
3 tablespoons nutritional yeast
1 tablespoon soy sauce
½ teaspoon dijon mustard
¼ cup all-purpose flour
Add in all ingredients to a medium pot and bring to a boil and whisk over medium-high heat for two to four minutes or until the gravy has thickened. Serve with mashed potatoes or with the main dish of your choice and enjoy.
Start to Finish: 30 minutes
Servings: 4
2 large-sized sweet potatoes
2 tablespoons avocado or olive oil
2 teaspoons fresh thyme
¼ teaspoon cinnamon 
1 teaspoon sea salt
1 15-ounce can of chickpeas
1 teaspoon cumin
½ teaspoon smoked paprika
4 flatbreads
Optional: sunflower or pumpkin seeds and dried cranberries.
Preheat the oven to 400 degrees Fahrenheit; wash, dry and cut sweet potatoes into bite-sized pieces.
Add all ingredients to a mixing bowl, minus the optional toppings, and mix, then arrange evenly on a baking sheet. Bake for 25 minutes flipping halfway through until the sweet potatoes are tender and the chickpeas are slightly crispy. 
Wrap flatbreads in a damp towel and heat in the oven for one to two minutes or in the microwave for 30 seconds to soften and make it easier to wrap. Assemble wraps, serve and enjoy.
If you don't have enough time to make the wraps, there are many great store bought items to choose from as well, including the gardein turk'y roast which can be found in stores such as Walmart.
I was inspired after seeing this airfryer apple recipe on TikTok, and tweaked it to make it vegan and even better for the holidays.
Start to Finish: 10 to 20 minutes
Servings: 2
1 apple of choice
3 teaspoons cinnamon
½ teaspoon pumpkin pie spice
2 to 4 tablespoons maple syrup
2 small sheets of aluminum foil
Optional toppings: vegan vanilla ice cream, vegan whipped cream
Set the air fryer to 350 degrees Fahrenheit. Slice the apple in half and remove the core, leaving a small hole in the center of each half. In a small bowl, add and mix spices and maple syrup. 
Place each half in aluminum foil and pour mixture into the center of each half, and spread over the inside or top of each half of the apple. Place in the airfryer for 10 to 15 minutes, depending on desired amount of softness.
Another great vegan Thanksgiving dessert option is this Vegan Pumpkin Pie that is perfect for sharing with others.