Top 3 local escape rooms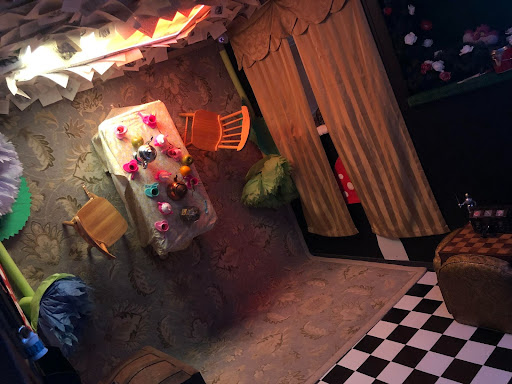 Escape rooms are an interactive and unique activity perfect for celebrating a birthday, special event or just for a fun night out. They require good communication between players in order to successfully escape.
RiddleBox Escape Rooms: 620B W. 5th Avenue, Naperville, IL 60563
RiddleBox Escape Rooms feature three rooms; "Witch House," "Old Tavern" and the newest one, "Prison."
"I'm working on my fourth room that's going to have a steampunk theme," said Matthew Lendraitis, owner of RiddleBox Escape Rooms in Naperville.
The inspiration to open an escape room business came four years after trying an escape room for the first time, Lendraitis said.
"I try to make the design of the games and interior of the rooms to fit the theme of the rooms as much as possible," Lendraitis said. "My goal is always to have the players forget that they are in a game but rather feel like they are in the story. I try to pay attention to the details that are not obvious but still are a big part of the game."
Panic Escape Rooms: 1000 W. Spring Street, South Elgin, IL 60177
Panic Escape Rooms are the only movie-oriented escape rooms and feature five escape rooms, including "Night at the Museum," "Alice in Wonderland," "Split," "Forever Purge" and "We Are Anonymous 2.0."
"A lot of our escape rooms are based off of movies. We like to give people a cinematic experience, and we also have some rooms that lean towards more intense themes to give older crowds a bit of a scare," said Josh Brown, manager and designer of Panic Escape Rooms.
The "Night at the Museum" room is the most popular room at the South Elgin location as it is challenging but welcoming to all ages, Brown said.
Mind Trap Escape Rooms: 299 Montgomery Road Suite A, Montgomery, IL 60538
Mind Trap Escape Rooms offer seven different rooms, including "The Collector," a room inspired by the "Saw" film series.
"Our escape rooms are popular for casual get-togethers with friends & family, gamers, date night, tourists, special events, birthday parties, team building, and just for a reason to escape the house," according to the Mind Trap Escape Room's website.
The "Doctor Death" room has the option of including a live actor, bringing the scare level up to 95%, compared to the 15% scare level minus the live actor.