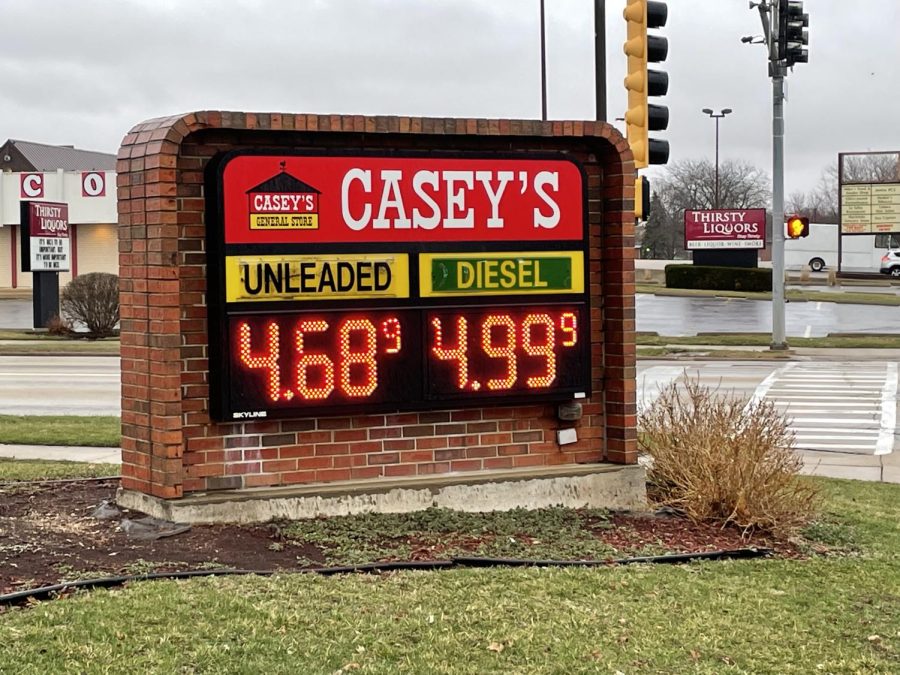 Ally Formeller
DeKALB― Students and faculty have mixed reactions when it comes to rising gas prices. The increase in the price of gas has increased the need for public transportation and has especially impacted commuter students. 
By the last week of February, gas prices were already at a national average of $3.60 per gallon and prices continue to rise, according to data from the US Energy Statistics Department,.   
The average gas price in DeKalb is $4.60, and all DeKalb gas stations are inching closer to $5 per gallon, according to data from GasBuddy. The DeKalb average is higher than the state average of $4.49, according to AAA.  
The jump in gas prices is largely due to the ongoing conflict in Ukraine, paired with an embargo on Russian oil imports, according to Collin Eaton, a reporter who routinely covers oil, gas and energy for the Wall Street Journal. The reduction in global oil supplies has raised costs for customers.  
!function(){"use strict";window.addEventListener("message",(function(e){if(void 0!==e.data["datawrapper-height"]){var t=document.querySelectorAll("iframe");for(var a in e.data["datawrapper-height"])for(var r=0;r