Football Contest
CONTEST TWO: OPEN NOW – 5 P.M. NOV. 18
---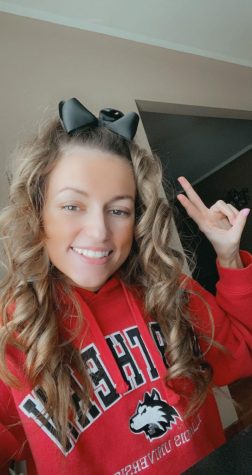 CONGRATS TO VAL VILLANEDA FOR WINNING THE HUSKIE SPIRIT CONTEST!
---
WIN A HUSKIE GEAR BASKET COURTESY OF NIU ATHLETICS & THE VCB
HOW TO ENTER: SUBMISSIONS CLOSED
Step 1: To kick off the Huskie football season, get into your NIU gear and snap a photo! Game day is 6 p.m. Nov. 4, and you can view the game on ESPN2.
Step 2: Submit your photo! You can submit your photo by emailing us at Editor@NorthernStar.info, or DM it to us on Facebook, Twitter or Instagram. Submissions will be accepted all day Nov. 4 and will close at noon Nov. 5.
Step 3: Vote! We'll be posting all of the submissions on our site so you and your friends can vote. Voting will be open until Nov. 10, and a winner will be announced Nov. 11, right before the Huskies kick off their next game! Be sure to share the link and get as many votes as you can!
The submission that receives the most votes will win an NIU gift basket with items from NIU Athletics and the VCB. 
Stay tuned because we'll be running giveaways and contests all football season, so this isn't your only chance to win!