WWE should avoid Saudi Arabia amid crimes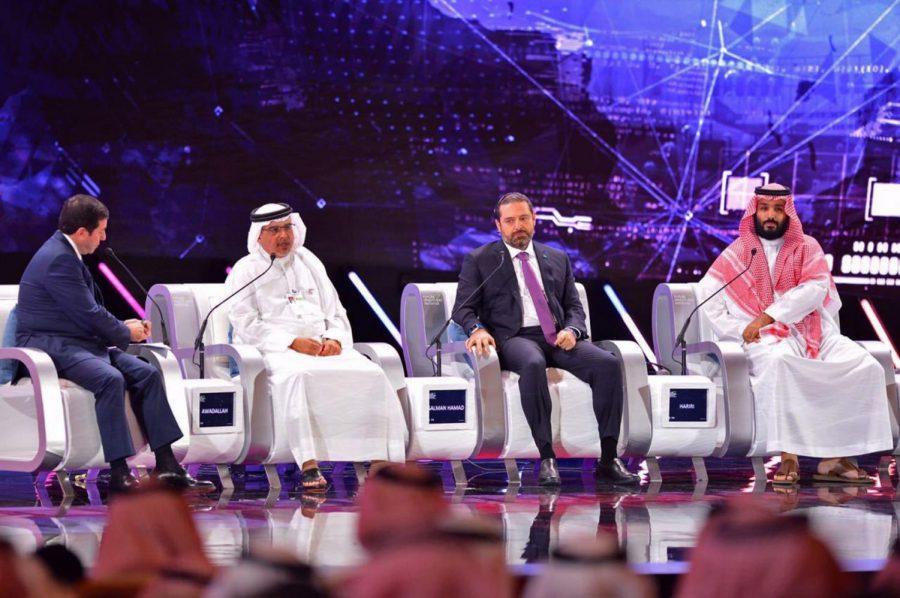 After the disappearance of Washington Post columnist Jamal Khashoggi, several prominent business figures pulled out of a Saudi Arabia investment conference.
If Saudi Arabia is too unsettled right now for men in suits, it can't be that safe for men in tights. Nonetheless, World Wrestling Entertainment, WWE, has already made their bed in Saudi Arabia and has decided to lie in it.
WWE still plans on holding its 'Crown Jewel' event Nov. 2 at King Fahd International Stadium in Riyadh, Saudi Arabia, despite the death of Khashoggi; many calling for the event to be cancelled.
In March, WWE agreed to a 10-year partnership with the General Sport Authority to hold live events in the kingdom, according to a March 5 news release.
They held their first event in April in Jeddah, where WWE broadcasted a weird hybrid of wrestling show and tourist infomercial for Saudi Arabia.
The agreement is part of Saudi Vision 2030, a project that looks to further develop "a vibrant society, a thriving economy and an ambitious nation," according to an announcement from the kingdom in 2016.
WWE being a part of this large social movement in Saudi Arabia is a great look for WWE, but just as important as the publicity for WWE is the payout. The company is making $45 million a year, according to the Wrestling Observer.
WWE may be trying to push through for the sake of waving its flag as a champion of social change, but some of its' performers are not.
Wrestlers John Cena and Daniel Bryan, while being advertised still on WWE programing, are refusing to work at the event, according to a Oct. 23 report from Barstool Sports.
While most of the outrage of fans and wrestlers surrounding the event focuses on death of Khashoggi, things are worse than they appear in Saudi Arabia.
The country is responsible for air strikes on Yemen that have killed at least 1,248 children, according to the United Nations.
While boasting about granting women the right to drive in Saudi Arabia, the kingdom arrested dozens of female activists who were campaigning for the right.
WWE constantly takes to its Twitter account and website to advertise how they use their money to become champions of social change.
"WWE has been at the forefront of change," former WWE star John Bradshaw Layfield said in a Oct. 17 interview with Fox Business. "[If] you want to change Saudi Arabia, you send something like WWE."
WWE can put smiles on faces, but it is not a powerhouse of change in the world, especially not enough to change Saudi Arabia. It cannot force further evolution of women's rights. It can not force a change of power. It can not bring back the dead children of Yemen.
Wrestlers aren't buying in on the new promise of social change they will bring to Saudi Arabia, and fans aren't much either. The WWE doesn't seem to care, as long as they can cash out.
For a company where women are put on a pedestal, where some of the most prominent Muslim entertainers in the US work, where social change has been embraced, it shouldn't come to the bottom line for WWE to make a decision.
Saudi Arabia may one day be a place for entertainment like WWE, but that day is not today, and it may not be for awhile.