RecWell reintroduces kickball to intramurals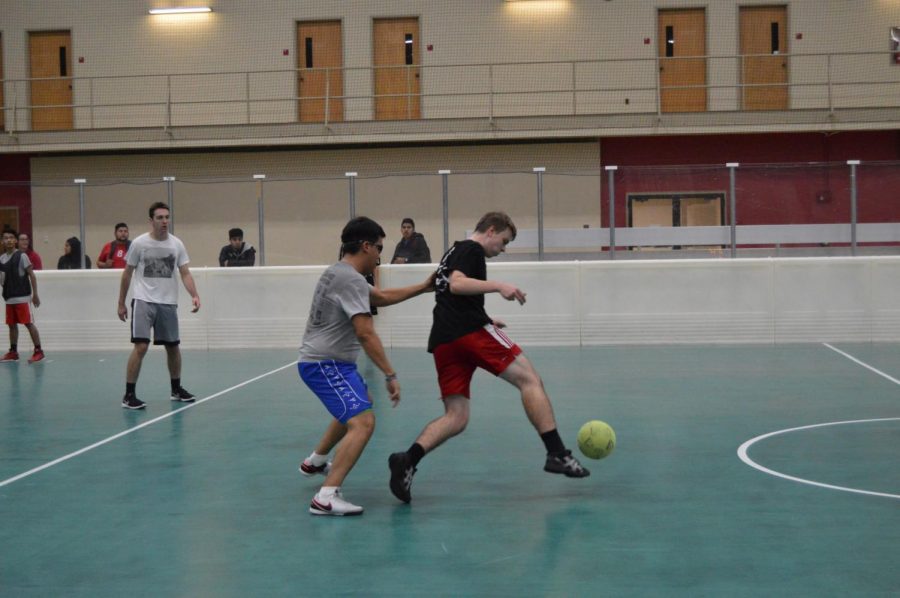 The NIU Department of Recreation and Wellness is continuously looking to provide ways to keep students active.
The department offers dozens of intramural sports throughout the school year for those looking for friendly competition and the opportunity to test their skills in a particular sport.
Laura Kucik, Assistant Director of Competitive Sports, said she recommends intramural sports as a way to stay active in a competitive and social environment.
"I think it's a great way to stay active," Kucik said. "It's a great way to play the sports they love and also to meet new people."
Kucik herself played multiple intramural sports in college with her friends and sorority sisters at Augustana College in Rock Island.
Intramural sports at NIU also give employment opportunities to those looking to make money while staying active. The department is looking for officials to oversee games in every sport and says that scheduling is flexible and previous experience is not required.
"We are currently hiring for the fall and spring semesters for intramural officials," Kucik said. "Again, it's a great way to stay involved in your sport. It's an active job; you're definitely going to be moving around and on your feet."
The department will have leagues for 12" softball, flag football, volleyball and indoor soccer for the fall semester. The final day to register for softball is Sept. 4, and flag football registration ends Sept. 11. Each league sport has a registration fee of $70 per team.
They will also host tournaments for sand volleyball, kickball and 3-on-3 basketball. Sand volleyball registration ends Sept. 18, and each team requires at least three people. The team cost for registering for a tournament is $40.
Kucik said the reintroducing kickball is something she thinks students will enjoy, hoping to bring a sense of nostalgia from playing the sport when they were younger.
"We are reintroducing kickball," Kucik said. "That will be a tournament that's going to happen this semester. It'll be about a weeklong tournament depending on how many teams we get. It's going to be a play on the game you played growing up."