Associate vice provost position transitions to full time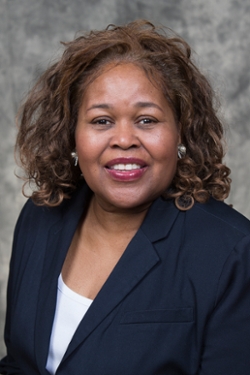 DeKALB — Janice Hamlet has accepted a new role as associate vice provost for faculty mentoring and diversity, where she will continue mentoring faculty and expanding connections between mentors and mentees. 
The position created in 2019 was known as a senior faculty mentor who would share what resources are available to faculty members and make sure faculty members know what the criteria are to gain promotions and tenure, Hamlet said. 
The senior faculty mentor position was also developed so people can go to someone when they have a question but don't want to ask it in front of a group.
Hamlet sometimes works with new alumni from the graduate school to help them form questions they should ask their mentors. 
"They may not know what questions to ask their mentor or the chair, so they can run questions by me," Hamlet said. "Some have even asked, 'what questions should I be asking' and I won't come out and tell them, but I will say, 'what did you ask about this, did you ask about that?' If they say no, then I'll tell them these are the questions that you need to be asking your mentor or your chair." 
Hamlet was in the senior faculty mentor position part-time as she also worked in the Department of Communication. The position is now referred to as associate vice provost for faculty mentoring and diversity since becoming full-time. 
Hamlet wants faculty to feel like they belong and have existing faculty embrace the new members. She is most excited to have time to develop more programs. 
One program that Hamlet developed in 2019 was roundtables with mentors and roundtables with mentees. 
"I would have roundtable talks with the mentee faculty as a group," Hamlet said. "Then I would have meetings with the faculty mentors as a group so that they could benefit from each other, share with others experiences that have been very positive, and ensure those that haven't worked and then they can gain from other mentors."  
Every department chair is responsible for assigning a junior faculty member or a new member a mentor, Hamlet said. 
"The mentoring roundtable, first of all, helps a mentor who may be a new faculty member to gain ideas and experiences from others who are more seasoned and also just to be able to connect with other faculty mentors," Hamlet said. 
Hamlet also trains senior faculty members on how to be a mentor. 
"No untenured faculty member should hopefully not be here at NIU feeling isolated or feeling like they're just alone, so this program also helps to provide a sense of belongingness," Hamlet said. 
Hamlet created an Advisory Committee Board where she shares that mentors are not a bully, but trusted allies and friends. 
"Hopefully, we'll be back, face-to-face with one another, to be able to bring in speakers and to do workshops focusing on various topics from being a master teacher to being a master scholar researcher," Hamlet said. "To be able to bring faculty together just to be able to talk about teaching, what was effective and what isn't effective to have research presentations focusing on mentoring."