NIU students form group supporting reproductive rights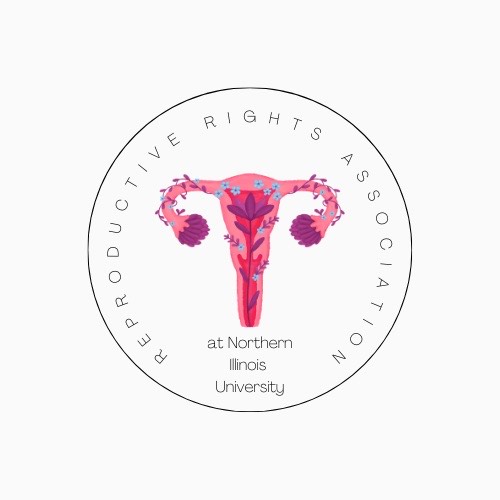 DeKALB — After the controversial overturning of Roe v. Wade, NIU students have taken action by forming a new group in support of reproductive rights.
The Reproductive Rights Association at NIU was founded by two third-year law students, Sam Malone, the president, and Ashleigh Zurek, the treasurer. The group is in the early stages of forming after receiving recognition from NIU's Student Government Association on Aug. 17.
"Given that we just got official recognition this week, we're super excited with the amount of engagement we have gotten," Zurek said. "We're hoping as we start having more activity on social media we'll continue to garner attention and get more people to join." 
The RRA has 55 followers on Instagram and 44 members on their Facebook group as of Aug. 25. The association is mostly made up of graduate students from NIU's law school, but is hoping to gain members from other sources, like by starting to collect a list of interested individuals via email. 
Upcoming kickoff event
To gain widespread attention, the founders have an event coming up: a kickoff in Room 187 in Swen Parson Hall from 11:30 a.m. to 1 p.m. on Aug. 31. 
 "We're gonna have a speaker from the ACLU come," Malone said. "So we're using it as a kind of social time for people who are interested in being a part of the group to meet each other." 
The association's early plans are already showing what its overall goal is.
"We want to educate the NIU community at large about these issues," Zurek said. "We want to help with fundraising efforts in order to help groups that are really focused on these issues like Planned Parenthood and the ACLU. We also just want to provide a forum for people to discuss these issues in a safe space." 
The association's early members have found it to be an important resource when it comes to reproductive issues. Andrea Stout, a third-year law student at NIU, discovered the group through the law school's social media.
"They've been really active in spreading the word that it is an open group that's available to everybody, and making sure that people know about it, which I think is really important," Stout said.
Promoting a culture of respect
Despite the controversial nature of reproductive rights, the group plans to keep things civil during its meetings, no matter where attendees fall on the political spectrum.
"We would welcome people with different opinions and questions who maybe don't know much about the issue to attend our events or reach out," Malone said. "We just ask anyone who is going to participate and attend events to be respectful, on both ends. We want to cultivate a culture of respect and conversation."
For more information on the RRA, follow the association on Instagram and Facebook, or contact them at niureproductiverights@gmail.com.