Graham Cracker Comics to host Free Comic Book Day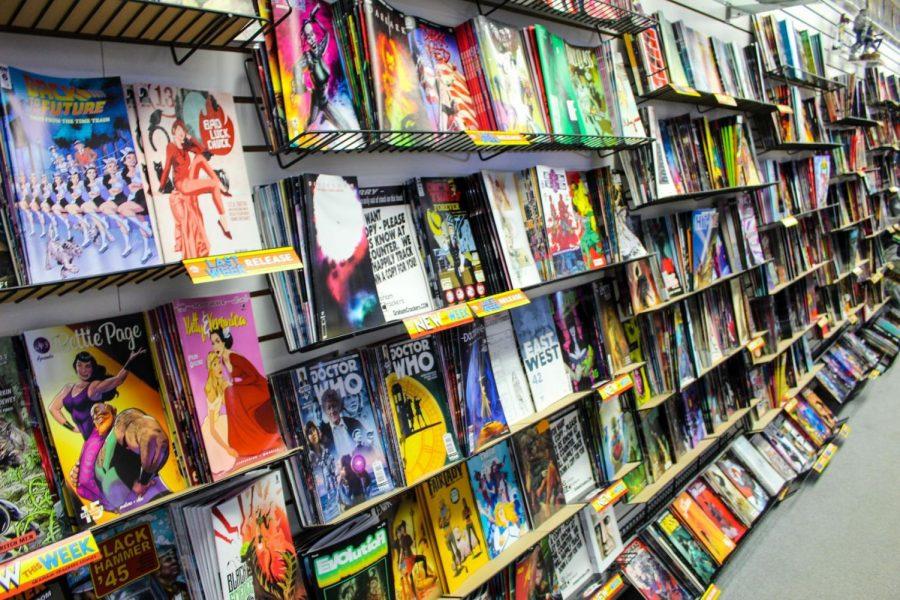 DeKALB — While comic book fans have their own niche of titles, every first Saturday in May allows fans and newcomers to embrace exciting stories on Free Comic Book Day.
During this nationwide event, Graham Cracker Comics, 901 Lucinda Ave., will give away prizes and, of course, comics from 11 a.m. to 6 p.m. May 4.
Free Comic Book Day is a celebration of the comic book industry during which many publishers, from titans like Marvel and DC to small, independent publishers, create free comics.
The first Free Comic Book Day was held May 4, 2002, to coincide with the opening weekend of  "Spider-Man," starring Tobey Maguire as the web-slinger.
At Graham Cracker Comics, everyone who visits the store during the event can get three of 51 exclusive comics for free.
Among these 51 comics are classic superheroes like "Spider-Man" and "Spawn," cartoons including "Casper the Friendly Ghost" and "Bob's Burgers" and original storylines. A complete list of comics can be found on the official website for Free Comic Book Day.
"Even people who know nothing can get the basics and become fans, as well as have fun," Graham Cracker Comics manager Kevin Healy said.
Graham Cracker Comics assistant manager Tony Zanker said that there will be further opportunities for more comics including wearing a costume, which will get an additional three comics, and donating canned food, with one free comic for those who bring in food items.
With past years serving as a model, this year's turnout is expected to be high. Zanker said, on average, between 300 to 500 people show up.
"It's our busiest day of the year," Healy said. "We want to make sure that everyone has so much fun that they want to come back and read more comics."
Alongside the comics will be a raffle containing $500  in prizes and loads of other secrets. Tickets for the raffle will be $1 with 12 tickets for $10.
Matt Hansel, who currently works on the Underdog comic series as a penciler, inker and colorist, will be at the store as a sketch artist.
"We have known Hansel since before he was a professional and are excited to have him here Saturday," Healy said.
Graham Cracker Comics has been a part of this celebration since the first Free Comic Book Day, which took place three years after the store opened on April 16, 1999. The store just recently celebrated its 20th anniversary. "The environment of our store is fantastic because you get to be surrounded by what you love all week. Very few people can work with something they love all the time," said Healy.
Even if none of the titles are impressive enough for the consumer, Graham Cracker Comics still offers all sorts of pop culture merchandise with new comics every Wednesday, T-shirts, graphic novels, models, tabletop gaming accessories, Pop Funko statues, action figures and so much more. If comics are one's way of life, then Saturday will be a busy day for the staff at Graham Crackers Comics.