Staff Feature: Madelyn Anderson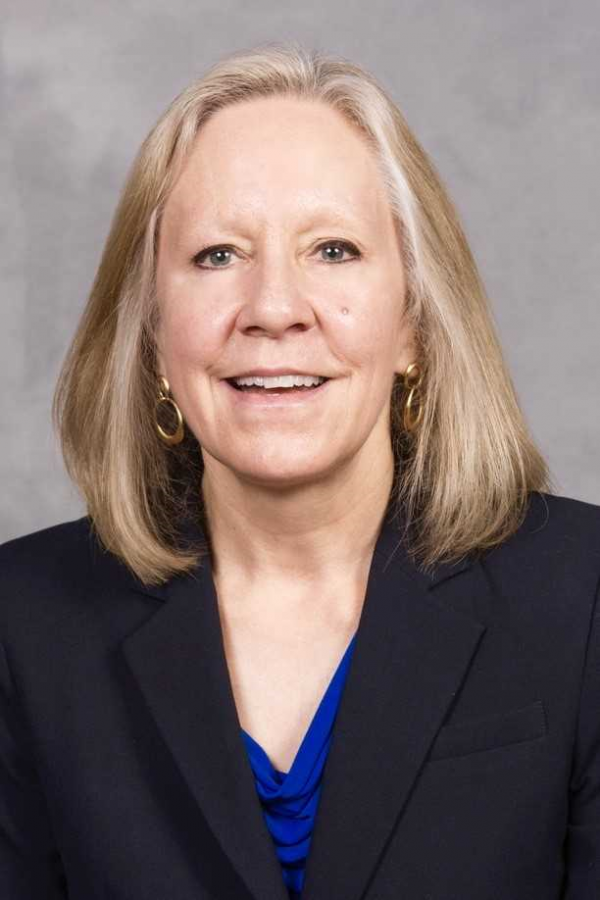 What courses do you teach?
I teach public speaking, an honors service learning course business and professional communication, and themed learning communities like career Exploration and sustainability.
What degrees have you earned, and where did you obtain them?
I received my Bachelor of Music from Augustana College, Rock Island, Illinois and my Master of Communication with a graduate emphasis in Women's Studies from NIU.
What is the best piece of evidence you've ever been given?
From my father who regularly said to me, "It's a great day today. So, how do you intend to make the world a better place today?" I took this as a directive and advice to live my life each and every day with a positive attitude and with the belief that I could, in fact, make the world a better place. His words motivate me to life my life with integrity, treat others with respect, to continue to learn and grow, set goals, do the best I can to achieve those goals, and to try to contribute to the betterment of our world through my daily actions and communication.
What do you do when you're not at NIU?
I spend time with family, volunteer for and participate in various community non-profit entities, attend concerts and support music programs and hike, walk and bike whenever possible – especially in the woods and mountains.
Are you involved with any clubs or organizations on campus? If so, state the organization(s) and explain your involvement.
I am a Faculty Advisor for the Honors House. As such, I support programming, attend events and engage with students (on and off-campus). I also volunteer for Huskie Food Pantry, Communiversity Garden and other NIU programs.
What show/movie would you recommend to your students?
I would recommend "All the President's Men" and the documentary "Chasing Ice."
What's a piece of advice about NIU you would give to Freshmen or transfer students?
Get involved on campus – volunteer, join organizations, take on leadership roles, attend concerts, athletic events and programs on campus. Take advantage of career development programs and workshops. Get to know professors in your major. By being more involved, you will be much more positive about and satisfied with your experiences and opportunities at NIU and beyond.