An Inside Dupe: Face Makeup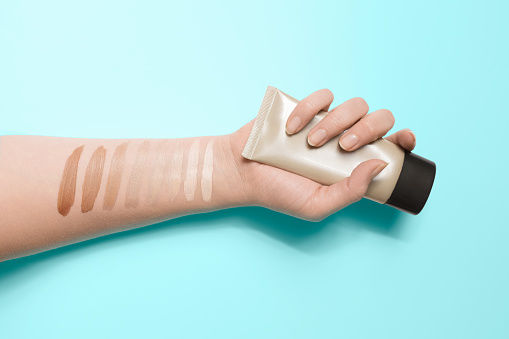 Since I'm spending an arm and a leg to go to college, I don't have money to spare on super expensive makeup. Luckily, brands like Elf and NYX Professional Makeup have products very similar to the expensive pones produced by companies like Tarte and Urban Decay. 
Primer
The first step in keeping your makeup in place is the base, or primer. Benefit's Porefessional primer ($30) is a huge favorite among many who suffer from oily to combination skin, as it helps minimize pores and keeps the skin looking matte. While it's a quality primer, a 0.75 oz tube for $30 is a tad pricey.
An inexpensive, but quality drugstore dupe is Maybelline Baby Skin primer, ($6.99) The primer has the same smoothing, blurring effect as Benefit's, but is about a fourth of the cost. Sounds like a deal to me!
Foundation
Having flawless foundation is the key to a perfect, even complexion. A personal favorite of mine, but not my wallet, is the Estee Lauder Double Wear Foundation, ($42) It's full coverage and helps absorb oils, but will also absorb all the money in your wallet with its steep price.
A great drugstore dupe for the foundation is Revlon Colorstay Foundation ($12.99); it's extremely full coverage and helps absorb oils all day long. 
Powder
In order to lock in all your hard work, you'll need the perfect powder to set your foundation. A popular powder on the market is the Laura Mercier Translucent Loose Setting Powder, ($38) However, loose powders from Target like Maybelline Fit Me Loose Finishing Powder ($7.99) do the job just as well. Both of the powders are finely-milled and don't cause flashback, saving me money and time on my touch-ups!
Blush
A soft, pink blush adds a lovely pop of color to my skin. My favorite high-end blush is by Nars, in the shade orgasm, ($30) Looking past the shade name, it's the perfect soft nude (pun intended). The shade has a soft hint of shine that gives a "glow-from-within" look. Luckily, Elf Cosmetics blush ($3) in the shade Candid Coral has the same effect for 10 times less the cost.
Bronzer
My personal favorite makeup product is bronzer! Tom Ford The Ultimate Bronzer ($110) in the shade Terra is the most luxurious bronzer I've ever used. Physicians Formula has a very similar bronzer called Butter Bronzer, ($12.99) The shade smells like coconuts and gives the skin a subtle, sun-kissed look.