Hate crime arrest made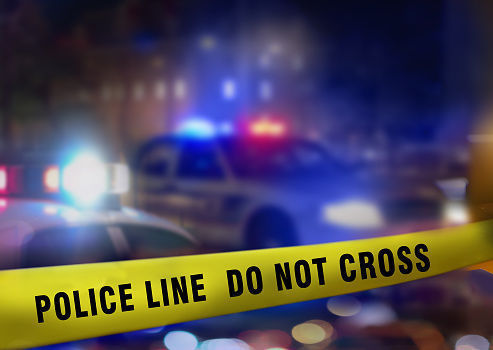 DeKALB — Michael E. Dickey, 69, of DeKalb, is the first person to be charged with a religiously motivated hate crime in DeKalb County.
DeKalb Police Department officials responded Nov. 13 to reports of a woman being approached by Dickey while shopping at Wal-Mart, 2300 Sycamore Road. Dickey allegedly began to make anti-Muslim comments toward her, and when the woman began to record Dickey's behavior on her cell phone, he reportedly caused pain to her face by pulling down her religious headscarf, according to a Nov. 15 DeKalb Police Department press release.
Dickey was charged with two counts of felony hate crime and misdemeanor charges of battery and disorderly conduct Wednesday following an investigation.
"The DeKalb Police Department will not tolerate the criminal acts of individuals who victimize others due to their actual or perceived race, color, creed, religion, ancestry, gender, sexual orientation, physical or mental disability or national origin," said DeKalb Police Chief Gene Lowery in the press release. "Our community is strengthened by its diversity, which is a characteristic we must embrace for the greater good of all people."
In Illinois, hate crimes are felony charges and can carry up to a three- year sentence for a first time offense, according to Illinois statute.
A hate crime is defined as a "criminal offense against a person or property motivated in whole or in part by an offender's bias against a race, religion, disability, sexual orientation, ethnicity, gender or gender identity," according to the FBI.
Dickey was released on his personal recognizance, according to court records.
The same day the alleged attack occurred, the FBI published its 2016 hate crime statistics.
The data was compiled by 15,254 law enforcement agencies regarding type of offenses, victims, offenders and offense locations. It was found that of the 6,063 single-bias incidents, 21.1 percent were because of an offender's religious bias, according to the report.
DeKalb County hate crimes statistics didn't begin to appear in FBI data reports until 2012. Of the six incidents reported by the county between 2012 to 2016, all were race-motivated with the exception of one based on sexual orientation.
Dickey is expected to appear in court 9 a.m. Jan. 5 at the DeKalb County Courthouse, 133 W. State St. in Sycamore, Room 210.