Diesel statue unveiling Thursday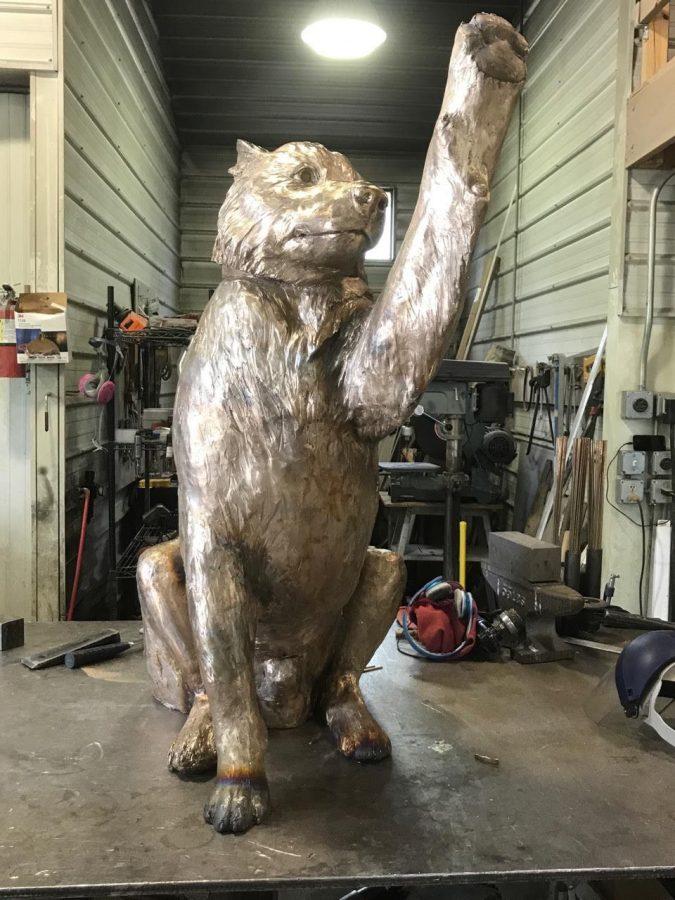 NIU will unveil a statue to honor former mascot Diesel prior to the football game against Eastern Michigan at 6 p.m. Thursday at Huskie Stadium.
NIU alumni setup a GoFundMe page in May 2016 with a goal to raise $25,000 for a statue to honor Diesel, as well as other previous Huskie dog mascots. They want to honor his memory through a bronze statue at Huskie Stadium. Among those who are on the committee running the project is Tom Bonnevier, Diesel's owner and caretaker that accompanied Diesel at volleyball, soccer, baseball and football games for years.
Diesel was the mascot of the NIU Huskies from 2005 to 2013, making appearances at games up until his passing on Sept. 6, 2015. The statue, designed by Renee Bemis, captures a moment from a 2013 game the Huskies had against Ball State, where Diesel high fives a NIU cheerleader following a Huskie touchdown.
The unveiling of the statue will be prior to the game this Thursday at Huskie Stadium against Mid-American Conference rival Eastern Michigan.