Community questions Jeff Sessions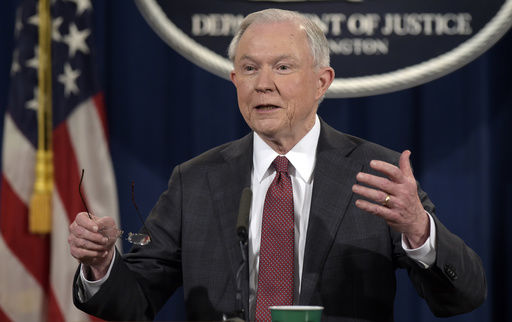 DeKALB — Attorney General Jeff Sessions, who was appointed into President Donald Trump's cabinet, has caused controversy for possibly lying under oath about his ties to Russia.
Sessions was confirmed Feb. 9 in a 52-47 Senate vote. Recently, controversy arose about Sessions lying under oath about his ties to Russia, according to a March 1 Washington Post article.
James Cohen, assistant professor of literacy and elementary education, said he does not think Sessions was a good pick for attorney general and does not think he will uphold the Constitution because of his past voting records in the Senate. He said he believed Sessions was appointed because he is loyal to Trump and has a lot of connections.
"I can't see any positives of him being attorney general," Cohen said. "I don't see him fighting for people's rights at all; I see him fighting for people to lose their rights. We have been allowing people to have more rights for the last 40 years, and now all these rights are being overturned. I don't see our students benefitting from this."
Sessions compiled a controversial record for human rights issues during his time as a U.S. Senator. He has voted against bills promoting voting rights, LGBTQ rights, women's rights and criminal justice reform, according to votesmart.org.
Senior communication major Yakashia Barber said she is not surprised by Sessions's confirmation because the government reflects society's problems. She said it is a common pattern in American history for backlash to happen following human rights advances.
"Coming from a minority perspective, you start seeing the governmental patterns in history and seeing how the systems respond to these patterns," Barber said. "You're going to do one of two things: fight, organize, try to address the problem [and] try to change it, or you're going to try to ignore, be individualistic about the problem and do what you can for your own specific advantage. I think that's how a lot of minorities are looking at the situation."
Barber said she understands why some people are fiscally conservative, but thinks politicians cross the line when they try to take away rights from minority groups.
Sessions was turned down for a federal judge position in 1986 due to his history of racism, according to a Jan. 9 NPR article. At the time, civil rights leader Coretta Scott King wrote a letter opposing Session's nomination.
At Sessions's confirmation hearing for attorney general, Senator Elizabeth Warren (D-MA) was silenced by majority leader Mitch McConnell (R-KY) and other Senators when she tried to read King's letter.
Eleanor Evins, senior nursing major and Women's Rights Alliance president, said she has never been a fan of Sessions but was pleased with the support Warren received.