Cubs lose control of best record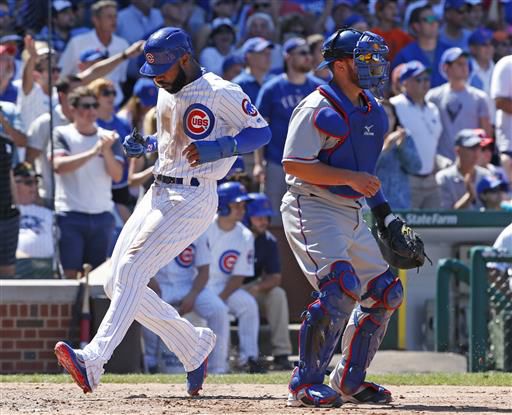 The All-Star break couldn't have come at a better time for the Cubs, who should rest well after a 24 games in 24 days stretch.
Although seven members of the team had a shortened break due to being selected to the National League all-star squad, Chicago desperately needed a break as they had several key players with injuries and had parted ways with the best record in baseball for the first time this season, going just 2-8 over their final ten games of that grueling stretch.
The Cubs started the second half looking revitalized, winning the first two games against the 54-38 Texas Rangers, led by right-handed pitcher Kyle Hendricks, who went six innings without allowing a run and helping the Cubs to a 6-0 win on Friday.
First baseman Anthony Rizzo entered yesterday's game on an 11-game hitting streak and leads the majors in OPS this season. He also holds a 4.1 win above replacement, good enough for second in the National League and only trailing teammate Kris Bryant (4.6).
Bryant leads the National League in home runs with 25, putting him and Rizzo in a prime seat to be front runners for the National League most valuable player award.
With the Cubs preparing for a deep run into the playoffs and possibly challenging for a World Series, the team would not be in contention without Rizzo and Bryant having major contributions.
The Cubs hold an eight game lead in the division with 71 games remaining on the schedule. There is a possibility that the club could be looking to add a left-handed relief pitcher before the July 31 trade deadline.
Chicago will play host to the New York Mets before an off-day Thursday, then will travel to Milwaukee to face the Brewers for a three-game weekend series starting Friday.