NIU Safety, Security Report released, arrests for drug violations increase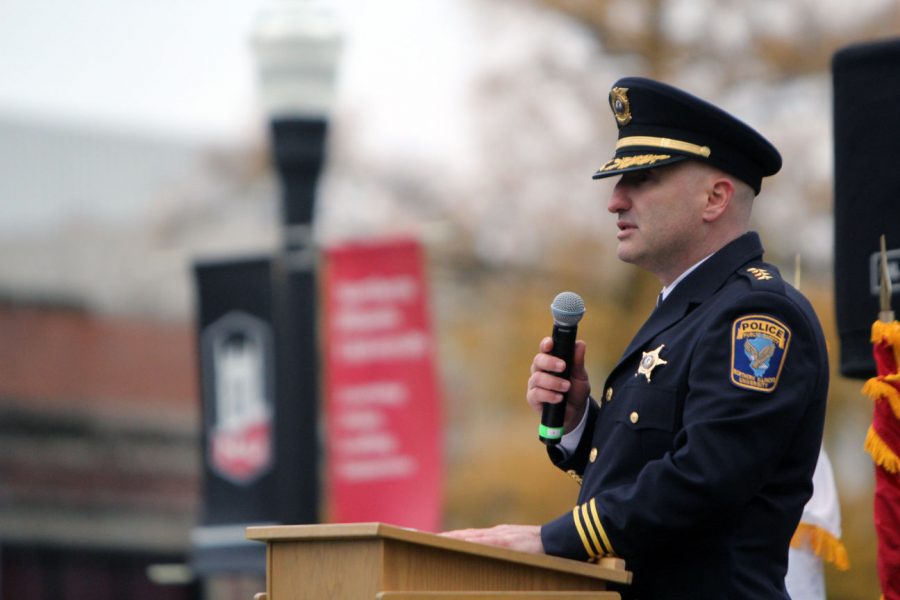 The number of arrests for drug law violations at NIU in 2014 is more than twice the number of arrests in 2013, according to the 2015-2016 Clery Annual Security Report, which was released Thursday.
The Annual Safety and Security Report is published in compliance with the Jeanne Clery Disclosure of Campus Security Policy and Campus Crime Statistics Act (Clery Act), the State of Illinois Campus Security Enhancement Act and Violence Against Women Act (VAWA).
Go to clery.niu.edu to see the full report.
Rises
Arrests for drug law violations saw the largest increase, with 113 occurring in 2014, 54 in 2013 and 48 in 2012.
The number of sexual offenses (forcible) increased to 15, while 12 were reported in 2013 and 11 in 2012.
Arson offenses quadrupled, as there were 2 offenses in 2013.
Aggravated assaults also saw an increase, with 15 occurring in 2014, nine in 2013 and 12 in 2012.
There were also increases in stalking and dating violence. Only one dating violence and stalking offense occurred in 2013, while five stalking offenses and four dating violence offenses occurred in 2014. Two stalking crimes were unfounded in 2014 after police investigations.
Declines
Robberies in 2014 declined, with one being reported in 2014, six in 2013 and four in 2012.
Burglaries also saw a decrease over the past two years: 12 occurred in 2014, 15 in 2013 and 34 in 2012.
The number domestic violence crimes decreased by half, as 32 were reported in 2013 and 14 were reported in 2014.