Avengers sequel marvels with action, development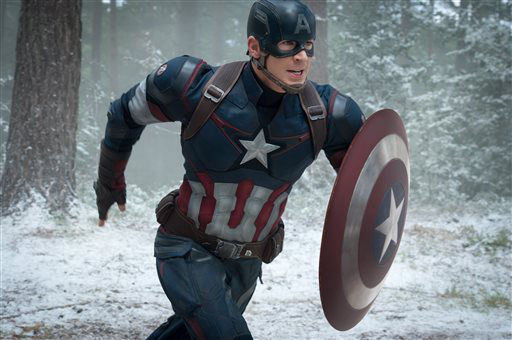 "The Avengers: Age of Ultron" was a non-stop chunk of pure action peppered with razor-sharp characteristics and downright clever humor.
Characters who viewers have grown to love, like Captain America, Thor and Iron Man, evolved with excellent and raw development they most certainly deserve, thanks to director and screenwriter Joss Whedon.
One of the highlights of the film was the engaging villain Ultron, who is voiced masterfully by James Spader. Ultron is now arguably my favorite Marvel cinematic villain thus far with his blend of cruel genius and brilliant psychopath that toyed with our beloved Avengers in even more ways than Loki, the villain in the first film, ever could.
He sets the vulnerable Scarlet Witch to poison the minds of the Avengers, causing the Hulk to nearly destroy the downtown of a populated city — something Loki could never do. Ultron stole the show whenever he was on the screen, driving the classic plot of heroes fighting unimaginable odds to vanquish the villain and his evil plans.
One downside of the film was the romance between Black Widow, played by Scarlett Johansson, and Bruce Banner (The Hulk), played by Mark Ruffalo. It was enjoyable to see on screen, but felt unexpected and didn't add much to the overall plot of the film, besides additional tension.
Everything else simply blew me away. The most impressive part of the film was Whedon's dedication to keeping the characters as close to the comic books as possible.
I was in awe at the earth-shattering punches of The Hulk, the raw power of lightning from Thor, and the powerful telekinetic abilities of the newly introduced Scarlet Witch, played by Elizabeth Olsen, and her speedster brother Quicksilver, played by Aaron Taylor-Johnson.
This movie will be a treat for the eyes and the ears of dedicated comic book fans and a complete explosion of Marvel goodness. This film will have casual theatergoers loving Marvel superheroes and villains even more.
This movie was a not just a great sequel, but a great film overall and kept me drawn in the entire time, hanging on the edge of my seat.