Program connects students with alumni, enhances skills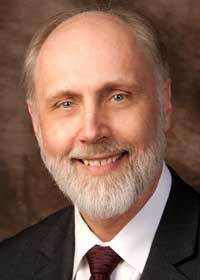 Students are able to apply for an alumni mentorship program expected to start in spring, with orientations for applicants over the next two months.
The NIU Student-Alumni Mentoring Program is designed to connect local alumni to students and allow students the opportunity to gain skills, get information on internships and to use their mentor as a resource for success, said Laurie Elish-Piper, presidential teaching professor and presidential adviser on college and career readiness.
Elish-Piper said it is critical for students to gain experience in their field prior to graduation and said the program is helpful for students because it will help them know if their major is right for them prior to graduation.
Brandon Lagana, director of strategic planning and analysis for Career Services, said the program offers a chance for students to activate their potential while mentors can provide direction.
"When you are able to apply what you are learning in the classroom to a real life work environment, it reinvigorates you for the classroom," Lagana said. "We've seen students say, 'Oh, OK, now I see the connection.' They come back into the classroom [and] it helps with retention, it helps with enthusiasm, it exposes them to things they would have never thought that they might be interested in."
Mentoring program organizers hope to have about 200 students involved. Although academic credit and internships are not directly available through this program, Elish-Piper said it is a great way for students to get an internship through their mentor.
When NIU President Doug Baker began his tenure in 2013, Elish-Piper said he noticed many alumni within an hour or two of campus and thought it would be effective to pair them with students. Baker said he met with a successful alumnus who stressed the importance of internships and how they help enhance student employability.
"… It really gives students that hands-on experience so that when they go out into the job market, whether it be the public or private sectors, they've got experiences that will help them be successful, that they will be up the learning curve," Baker said.
Baker's plans for his second year at NIU are centered around student career success, according to a Nov. 13 Northern Star article, and he wants to ensure students find a job within six months of graduation. Baker said collaborating with the more than 185,000 alumni working and living in the Chicagoland area is a great way to make sure students get jobs when they graduate, according to the article.
In September 2013, a focus group of about 60 students met in Naperville and were paired with alumni. Students were recruited in December 2013 for a pilot that kicked off in January and lasted through May. During the pilot, administrators instructed students to connect with their alumni mentors, which led to the pilot becoming the NIU Student-Alumni mentoring program.
"The feedback that alumni mentors can provide to a student can be energizing, and they can also help point students to directions that will be self-improvement, clarifying goals, and I think it's for those reasons that students shouldn't hesitate to get involved in the mentoring program," Lagana said.