SA should have mentioned senator's offense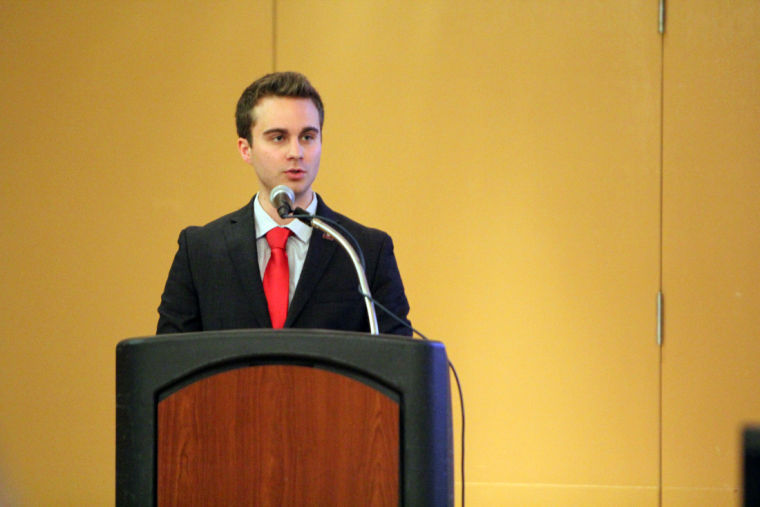 The Student Association, the decision-making body representing students, must strive to be more transparent with its organization's actions, beginning with the suspension and charge against Senator Yandi Farinango.
On Sept. 26, Farinango, 19, was charged with liquor consumption as a minor. Farinango attended the Sept. 28 SA Senate meeting, where no announcement or mention of the charge against him was made. After being informed of the charge by the Northern Star, Joe Palmer, SA Public Affairs director, informed SA Senate Speaker Dillon Domke, who began an investigation into the case. Domke suspended Farinango from Senate meetings and events as a representative of the SA on Wednesday until Oct. 12, Palmer said.
Domke, nor any executive member of the SA, acknowledged Farinango's absence or suspension at Sunday's SA Senate meeting. After searching through the SA's website, Twitter and Facebook page, there is no mention of Farinango's underage drinking charge and subsequent suspension.
The SA must communicate the good and bad to the 204 voters who elected the senator, if not the 20,611 students who are affected by the decisions made by this legislative body.
Palmer's communication with the Northern Star is appreciated, and the senator's suspension is respected, but the organization must directly acknowledge any elected representative's transgression with the university. A brief mention of the suspension on the SA's social media accounts or a news release on its website would be enough effort to show the SA is aware of any mistakes made by its members.
The Northern Star staff published two brief articles on Farinango's charge and suspension, which may be read at bit.ly/1CNNnup and bit.ly/1sXKoOL. When the SA leadership is ready to be transparent with students, they are more than welcome to share those links with their constituents.