Grady sues for job, citing discrimination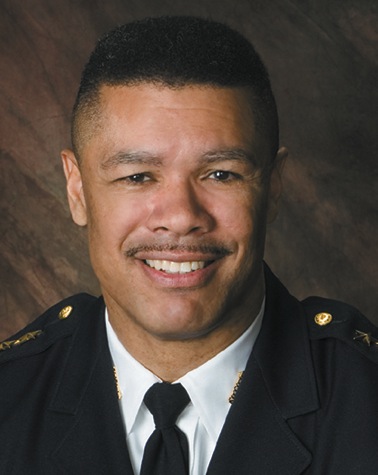 Don Grady, the NIU Police Department's former chief, wants his job back with a public apology from the university, back pay and damages.
Grady has filed a civil rights lawsuit against the Board of Trustees and former NIU President John Peters, among others. The lawsuit came only two days after deputy police chief Darren Mitchell was put on paid administrative leave.
The lawsuit alleges Grady, whose employment was terminated in February 2013, was fired "in a manner substantially more aggressive, onerous and injurious than for Caucasian employees charged with more serious misconduct…" and levels counts of racial discrimination, retaliation, denial of procedural due process and denial of substantive due process.
Paul Palian, a spokesman for NIU, said he could not comment on pending litigation.
Grady, who is black, alleges he was discriminated against because of his race and that he faced retaliation from administrators because he disclosed "information gained from NIU PD's 'Coffee Fund' investigation and other investigations regarding activity of NIU employees and administrative units that [Grady] reasonably believed was in violation of Illinois law, rules and regulations…," according to the lawsuit.
"He filed the lawsuit because, first of all, he was terminated for no cause. In other words, there wasn't cause to terminate his employment," said Grady's attorney, Michael Fox. "Secondly, he was not given a hearing. And thirdly, he and a number of other minorities appear to have been treated more harshly in the disciplinary system at NIU than other people who not only were accused of but actually admitted to committing certain offenses, for which they were not terminated…."
Grady was placed on paid leave in November 2012 in response to Judge Robbin Stuckert's ruling that there had been purposeful hiding of evidence by members of the NIU Police Department in regard to the case against Andrew Rifkin, a former NIU police officer accused of sexually assaulting a student. Rifkin's attorney argued NIU police did not provide the County State's Attorney's office with two witness statements.
According to Grady's notice of termination, he was dismissed because "of the failure of the NIU Police Department of Public Safety (the 'Department') to disclose and turn over exculpatory 'Brady' evidence in the case of The People of the State of Illinois vs. Andrew Rifkin" and because of a "failure to appropriately supervise the Department."
The officer who allegedly misplaced the statements, Lt. Kartik Ramakrishnan, successfully appealed his termination and was reinstated, settling out of court. He resigned as part of that deal.
Grady has compared his firing with the punishments leveled against white NIU employees who faced charges in the Coffee Fund, a bank account in which NIU employees kept proceeds from selling university-owned scrap metal.
In a Feb. 3, 2013, letter to Bill Nicklas, vice president of Public Safety and Community Relations, Grady wrote that "employees are typically not subjected to administrative leave until substantial evidence has been gathered which shows a significant policy, procedure, rule, regulation, or criminal statute has been violated and that the person named is likely culpable. This was shown to be the case with the employees investigated for involvement with the 'Coffee Fund' and again when complaints were made against Robert Albanese and John Gordon." Nicklas was appointed to oversee the department after Stuckert's ruling.
Eight current and one former NIU employee faced charges in relation to the Coffee Fund. Those employees have since returned to work. Gordon and Albanese resigned and retired, respectively, in August following allegations made against them.
The NIU Police Department is still being investigated by the FBI, which searched the department's building in March.