'Homeland,' 'Modern Family' big winners at Emmys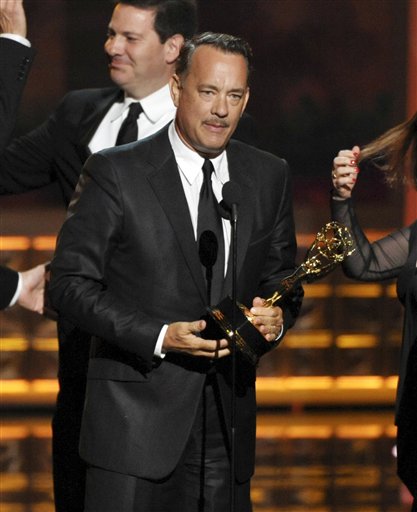 The 2012 Primetime Emmy Awards Ceremony was full of surprises and disappointments Sunday.
Unsurprisingly, Modern Family continued last year's winning streak by taking home Best Supporting Actor (Eric Stonestreet) and Best Supporting Actress (Julie Bowen) in a Comedy Series, as well as awards for directing, writing, and overall Best Comedy.
Frontrunner Amy Poehler (Parks and Recreation) lost Best Actress in a Comedy Series to Julia Louis-Dreyfus for Veep. In a surprising triumph, Jon Cryer (Two and a Half Men) beat out Louis C.K. (Louie) and Larry David (Curb Your Enthusiasm) for Best Actor in a Comedy Series.
Despite winning six Creative Arts Emmys last week, Game of Thrones went home empty handed, as did Mad Men. Instead, the night belonged to Homeland, which won Best Drama Series, Best Actress in a Drama Series (Claire Danes) and Best Actor in a Drama Series (Damian Lewis).
HBO's Game Change, which swept the Miniseries and Movie categories, with Julianne Moore winning a Best Actress in a Miniseries or Movie for her dead-on portrayal of Vice President hopeful Sarah Palin.
Host Jimmy Kimmel kept onstage banter funny and mocking, while acceptance speeches were laced with semi-fake humility and appreciation for fellow actors. All in all, it was an enjoyable and predictable evening in Tinseltown.