University to make announcement on grading policy by end of week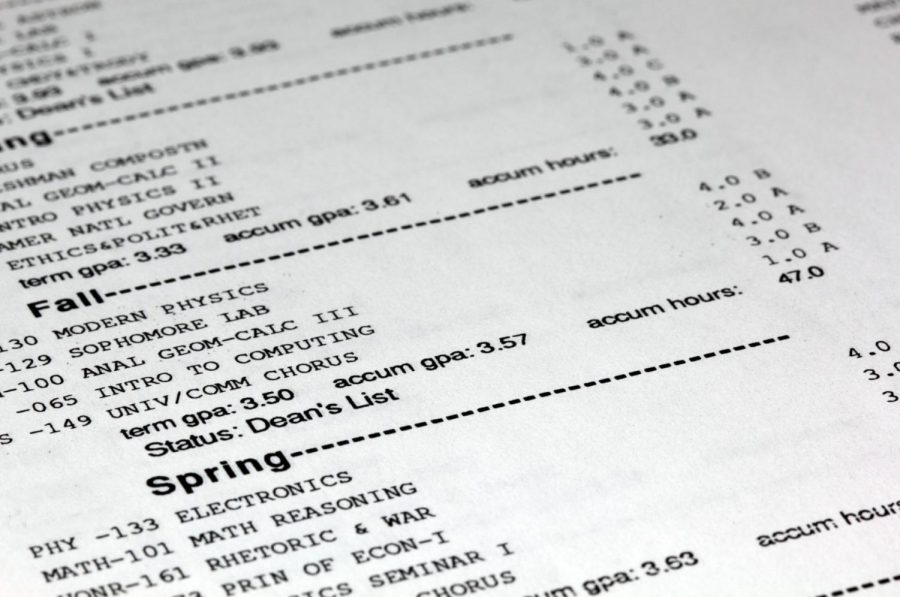 DeKALB — The university will make an announcement regarding its grading policy for the semester at the end of this week, according to a university statement, as other institutions across the country switch to pass/fail grading policies.
The spread of COVID-19 and suspension of face-to-face classes has led university leadership to reappraise the standard letter grade system. Pass/fail courses don't count towards GPA but still count as credits earned.
NIU removed the option to take pass/fail courses in 2008, after MyNIU was implemented.
Carnegie Mellon University offered all undergraduate and graduate students the ability to change courses to pass/fail grading Monday. Students will have seven days after final grades are posted at the end of the semester to decide if they'd like to switch, Provost Jim Garrett wrote.
"The decision to allow this flexibility is a direct acknowledgement of this unprecedented situation," he wrote.
The University of Pennsylvania announced Friday undergraduate students will have the option to change any or all of their courses to pass/fail after a student petition got almost 3,600 signatures.
An opinion column by David Perry, senior academic advisor at the University of Minnesota, called for universities to switch their grading policies and led to the hashtag "#PassFailNation" to trend on Twitter.
Nick Bosshart, a second year at the College of Law, wrote in an email that the grading policy should change as the student population is forced into online learning.
"I think it is asking a lot of students to switch over to a way of learning some have never used before for four, five or sometimes six classes that originally were designed to be taught in a classroom by professors who in many cases have no experience teaching virtually and not adjust the grading system accordingly," Bosshart wrote. "Usually students have the chance to choose whether to take an online/virtual class. Obviously, that's not the case with the current pandemic."
Illinois State University is keeping its grading system the same, according to its coronavirus FAQ.
The University of Illinois at Urbana Champaign announced Tuesday both undergraduate and graduate students could alter any or all of their courses to a pass/fail grading scheme.
Ian Pearson, speaker of the SGA senate, wrote in an email that SGA leadership was included in the grading policy drafting process over the last few days.