DeKalb City Council approves zoning amendments for 'Project Barb'
DeKALB – The DeKalb City Council approved zoning amendments on Monday to accommodate an unknown warehouse and distribution company called "Project Barb."
The ordinance passed unanimously to approve the zoning amendments to provide for the annexation of the site. If council members approve "Project Barb," the warehouse and distribution center would be located on a portion of the 343-acre Chicago West Business Center, E. Gurler Road. 
"The name of the unknown company coming to DeKalb can't be revealed at this time," according to the July 26 City Council agenda. 
The anonymous warehouse and distribution center would be expected to break ground in August and be nearly 58 acres, located along the north side of Gurler Road between the existing Ferrara Distribution Center and Crego Road, according to the City Council agenda. 
Paul Borek, executive director of the DeKalb County Economic Development Corporation, said the amendment advances the spirit and intent of the Chicago West Business Center created in 2006. 
"This project will generate abundant tax revenue and create jobs to further expand the city and county economy, and to increase the prosperity of county residents," Borek said.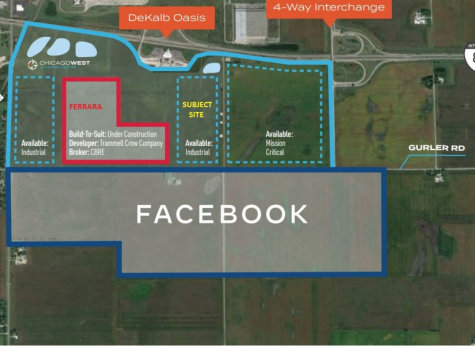 There would be approximately 535 parking spaces for employees and visitors, about 490 trailer parking spaces, and 121 loading dock spaces. 
City Manager Bill Nicklas said similar zoning changes were made for Ferrara's distribution center. Nicklas said the final landscape plan for the project will be submitted at a later date. 
"The annexation agreement already allows for mass grading on the site," Nicklas said. "And it's the intent of Project Barb to get going on that if the council supports this amendment."
Seventh Ward Alderperson Anthony Faivre called Project Barb and the expansion of the Chicago West Business Center "fantastic." 
"We need to start thinking about what's coming in the next 5, 10, 15 years for us, that we need to prepare for it," Faivre said. "But I think it's just fantastic."
The DeKalb Planning and Zoning Commission approved the proposed zoning amendments during its July 19 meeting, according to the agenda. 
Sixth Ward Alderperson Mike Verbic also praised the zoning amendments and plans for Project Barb, especially in light of the incoming Facebook data center and Ferrara distribution center. 
"I enthusiastically support this, and certainly applaud everyone involved," Verbic said. "Your results: DeKalb works. We're serious about forming more partnerships with business and industry, and thanks to each and every one of you for this work."