Rockford musician Cole Brandt to perform at Whiskey Acres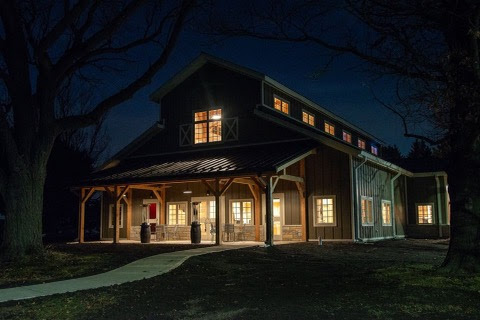 DeKALB – If you're looking for some weekend plans, catch a show to watch Rockford musician Cole Brandt perform from 5:30 to 8:30 p.m on Nov 20. at Whiskey Acres Distilling Co., 11504 Keslinger Road.
"A lot of times at Whiskey Acres, people know that we start hosting musical guests; they kind of find my contact and contact me and ask if they can play and I believe that is what happened with Cole Brandt," said Trish Hayden, event manager at Whiskey Acres.
Hayden said that Brandt has performed at the distillery plenty of times and strictly plays the electric guitar. She notes that most performers are a three-piece or a band, but Brandt is different. He creates an atmosphere that is cool and eclectic all on his own. 
Brandt revealed that he's played the guitar for 20 years and also plays the piano. He produces and writes music and studies jazz and classical to improve his skills with his instruments. 
Brandt described his style and how he tries to look at music from a different point of view.
"I think that I try to look at my music from a bird's eye view. When you produce music, you kind of have to look at it holistically and think about how all the instruments will fit together. So that brings a new perspective when I perform, not just playing the guitar, but how is everything mixing in together," Brandt said.
Food trucks won't be available the night of the event, but they encourage everyone attending to bring snacks, according to the Whiskey Acres website. The event is open to all ages. 
Brandt likes to play songs that cater to his audience. If it is an older crowd, then he will play the classics, and with a younger crowd, he plays popular music.
Whiskey Acres hosts tours on the weekend but puts on events and concerts to provide a nice change of pace. 
"Especially because it is more of an intimate environment, people are right there close by," Brandt said. "Whiskey Acres has great products from mixed drinks all across the board. What a better combination on a Saturday night than a really good beverage and seeing some good music?"