Former NIU coordinator suspended by Vandy after pro-Ye comments
Dan Jackson steps back from coaching Commodore DBs
DeKALB – Former NIU assistant football coach Dan Jackson will "step back from his responsibilities" as the defensive backs coach at Vanderbilt University following a Facebook comment defending controversial rapper Ye, previously known as Kanye West, according to Vanderbilt University Athletic Director Candice Lee.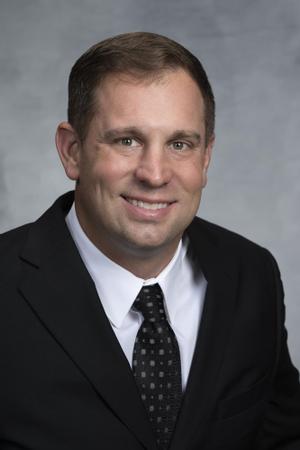 Jackson was a member of NIU's football coaching staff for the 2020 and 2021 seasons, serving as the Huskies' pass defense coordinator, cornerbacks coach and co-special teams coordinator. He contributed to NIU's run for the Mid-American Conference title in 2021. Jackson left NIU following the 2021 season to join Vanderbilt's coaching staff.
The recent turn of events comes after Jackson's comment from his personal Facebook account last week defending Ye. The rapper has come under scrutiny in recent weeks for antisemitic comments during interviews and on social media. Jackson's comment was captured by StopAntisemitism, a non-profit organization devoted to tracking and exposing antisemitic material on social media.
"Kanye is two steps ahead of everyone," Jackson's comment read. "People try to silence him because he thinks for himself. People don't want that. Rappers and athletes are taught they need to think the same as the media/politicians. If they have an opinion that is opposite the mainstream, they're called crazy. More people need to wake up and speak their mind."
We are extremely concerned to see Vanderbilt University's Assistant Football Coach – Dan Jackson – defend Kanye West's antisemitism on a Facebook thread, stating people need to wake up.

Wake up to what exactly? Kanye's ongoing peddling that Jews control the world?! pic.twitter.com/473Dr6p8Ww

— StopAntisemitism (@StopAntisemites) November 4, 2022
Jackson apologized for his comments in a statement on Twitter on Friday.
"I want to sincerely apologize for recent comments that I made on social media," the statement said. "While it was certainly not my intent to offend, my wording was careless, and it was in poor judgment to wade into such a discussion without the full context. My comments were in no way reflective of our program or university and I accept full responsibility for my words and will learn from this experience going forward."
"To be clear, antisemitism has no place in our society, and I reject all forms of hate. I'm embarrassed by my mistakes but proud to work at a diverse institution where we can learn from each other's cultures. I promise to be better moving forward for myself, our program and our institution."
A joint statement by Lee and head football coach Clark Lea was also released Friday.
"Although we have been assured these comments were not directed at any specific group, we are deeply disappointed by this situation and are handling it internally," the statement read.
Jackson went on to coach in Vanderbilt's loss to the University of South Carolina on Saturday.
Jackson will be sidelined pending an internal review from Vanderbilt's Equal Opportunity and Access Office.