Delight in a play or party this Saturday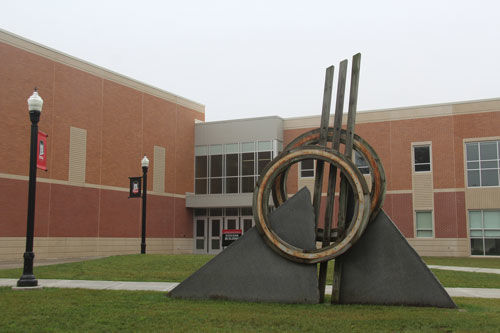 By Sarah Rose, Senior Lifestyle Writer
March 29, 2023
As the weather brightens, so does the DeKalb scenery. 

The Children's Hour
The NIU School of Theater and Dance will perform "The Children's Hour," a play directed by Andrea J. Dymond. The play is described as a serious and adult production about the irreparable damage a rumor does to two women who run a school for girls. Saturday's performance will begin at 7:30 p.m. at the O'Connell Theater in the NIU Stevens building. Tickets for the play can be purchased online at the College of Visual and Performing Arts box office. The price for adults is $17, $15 for seniors 65 and over and $9 for non-NIU students. Tickets are free for NIU students. Visit the NIU events calendar to view more showings for this production. 
Saturday Night Live Freak Fest
From 9 p.m. to 2 a.m. La Calle Bar and Music Venue, located at 263 E. Lincoln Highway, DeKalb, will host NIU's largest college party. Music will be provided by DJ Fame, DJ Midnight and Yung Pa$ty. Attendees must be 21 or over to enter. Tickets are $15 and must be purchased ahead of time online. 
Plant a tree with 4-H
From 9 a.m. to noon, help Dekalb's 4-H organization plant 25 oak trees in Dekalb County. Attendees will have the chance to participate in learning about trees, hands-on activities and a hike. The meeting place will be at Merritt Prairie Forest Preserve, located at 14401 Keslinger Road, Dekalb. Attending the event is free but spots must be reserved ahead of time online.   
NIU sports games
NIU softball plays against Central Michigan from 1 p.m. to 3 p.m. at NIU's Mary M. Bell Field. The streaming video for the game can be found here.  
NIU baseball faces off against Xavier University from 2 p.m. to 5 p.m. in Cincinnati, Ohio. The streaming video for the game can be found here.