#iVote campaign promotes efficacy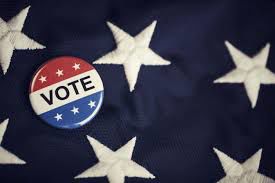 Music artists from around the country have been offering free concert tickets for people who have voted in the midterm elections. The #iVoted campaign, founded by artist manager Emily White, is giving fans the chance to win free tickets to see their favorite bands by partnering with artists to promote voter turnout.
The campaign announced 126 shows across 33 states and in Washington D.C., according to ivotedconcerts.com. The campaign is offers tickets for artists, such as Jim James from My Morning Jacket, Ty Segall, Billie Eilish and many more.
The rules for gaining entry to these shows depend on the venue; some are offering tickets to social media users who post a photo of themselves at a polling place and drawing at random, and some are offering tickets to the first 50, 75 or 100 people who participate.
It should be kept in mind that if one posts a photo of their ballot, their ballot will be void.! To successfully post a photo of oneself without the vote becoming void, make sure the photo is outside of the polling place.
The #iVoted campaign is an incredible initiative to help young voters turn out to the polls. Unfortunately, the 18-29 age demographic has historically been the least represented group at the polls. Just over 70 percent of eligible voters ages 60 and up voted in the 2016 election compared to a much lower 43 percent of eligible voters ages 18-29, according to the U.S. Election Project.
Junior political science major Ian Pearson, who is also President of the College Democrats, said beside institutional barriers, one of the biggest roadblocks keeping young people from voting is lack of motivation.
"For all of the people who say their vote doesn't matter, if they all voted, they could swing an election," Pearson said. "I heard [from one of the local campaigns] that for the 16th congressional election, if the entire NIU student body turned out to vote, they would be the defining margin in the election. It's shocking to me, because we have so many votes go uncast because people don't think it matters."
This is a huge gap that must be closed if young voters want to see tangible change. While one vote doesn't hold all the power, an entire demographics' worth does.
If young voters turn out to elections, the results could be much different than years past. Young people have some of the strongest voices in America. Between protests, marches and campaigns, young people fight for what they want to see in the country. If one wants to see tangible change in motion, voting is crucial, and this campaign acts to encourage political efficacy in people who otherwise may not go to the polls.