Five comedians worth watching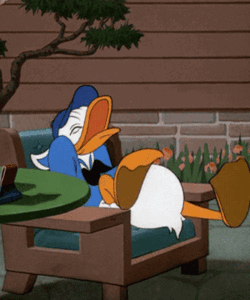 Robin Williams, Ellen Degeneres and Jeff Foxworthy are names anyone knows, and everyone knows what they are famous for. However, they aren't the only comedians that have made their names known to the rest of the world. Here are five comedians who are worth watching.
John Mulaney – "The Comeback Kid"
Currently writing for "Saturday Night Live," Mulaney is kicking butt and taking names. Don't be fooled by his youthful look. Mulaney has managed to land two Netflix original specials: "New In Town" (2012) and "The Comeback Kid." (2015) Mulaney is coming to the Chicago Theatre 7 p.m. Jan. 30 and 31, as well as Feb. 1 through 3. 
Nick Offerman – "The New Country Comedian"
You'll remember him from "Parks and Recreation," but Offerman could easily join Jeff Foxworthy's "Blue Collar Comedy Tour" and fit right in. In his new special, he goes from talking about Carrie Underwood's "Jesus Take the Wheel" to singing "The Hanky Song." Offerman will have you laughing all night long. "The Full Bush Comedy Tour" is coming to the Chicago Theatre for two shows 7 p.m. and 9:30 p.m. on Dec. 1.
Chris D'elia – "Man on Fire"
I fell in love with D'elia when I saw him on the sitcom "Whitney." He's incredibly talented at relating to his audience during his entire set. He's the guy you want to hang out with because he'll be the one in the corner, making fun of all the drunk people at the party, including himself. Catch his comedy special "Man on Fire" on Netflix.
Cameron Esposito – "The Thundercat Comedian"
A Chicago native that has been around for some years now, Esposito may not be the first person that comes to mind, but she needs to be. It's so easy to lose your mind laughing at her amazing jokes. Check YouTube for "Cameron Esposito Stand Up," which recently aired on the "Late Late Show." She'll have you laughing so hard, you'll cry. Her tour with her wife hits The Vic Theater in Chicago Oct. 14.
Eliza Shlesinger – "Confirmed Kills"
She was the first and only woman to win "Last Comic Standing" in 2008. Each time I watch her, she just keeps getting funnier, especially with her new special "Confirmed Kills" and her new book "Girl Logic." Most recently, she wrapped up hosting a talk show on Freeform called "Truth and Iliza." Keep an eye out for her quick jokes. Instead of just making fun of women, she's empowering them too. #GirlBoss! Currently she's on tour and is coming to Chicago Dec. 1 at the Vic Theater. In the meantime, head over to Youtube and check out Party Goblin, you will not regret it, I promise you!