Enrollment divisions merge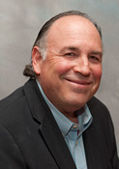 Interim preps now to takeover Jan. 1
DeKALB | The Division of Enrollment Management, Marketing and Communications will debut Jan. 1 in hopes of streamlining enrollment initiatives.
The program will merge the Division of Student Affairs and Enrollment Management, which focuses on recruitment and retention initiatives, with Outreach, Engagement and Regional Development, which facilitates "outreach and engagement activities delivered by NIU's seven colleges and conducts its own programs with partners across the region," according to the program's website.
The announcement was made on the President's Progress report Monday issued by President Doug Baker that responded to recommendations made during Program Prioritization, which uses task forces to create reports that review 223 academic programs and 236 administrative programs to influence the allocation of university funds.
The Administrative Program Prioritization Task Force prompted the creation of the division by noting how multiple divisions had similar functions.
"This new structure will ensure greater alignment of our recruiting efforts with the marketing activities that support this essential work," Baker said in the report.
The program will be led by Harlan Teller, interim vice president of the Division of Marketing and Communications. Teller is a 1973 alumnus who oversees Teller Consulting and serves on the Lipman Hearne board of advisors.
While interim vice president of the Division of Enrollment Management, Marketing and Communications, Teller said he plans to focus on merging the programs and laying the groundwork for the division.
"We'll be focusing really largely on getting people working together across what were two divisions, working collaboratively on shared assignments and towards shared objectives," Teller said. "If I can do that successfully, and my expectation is that I can, we will be in really good shape."
Teller's role will end June 30, so NIU officials have begun searching for someone to permanently hold the position, according to the report. Enrollment is down 5 percent, with the freshman class taking the biggest hit, along with transfer and graduate enrollment numbers. However, enrollment is up for a number of programs, including undergraduate and graduate engineering, undergraduate computer science and graduate public administration.
Teller said he does not have any quantitative goals relating to enrollment but rather hopes to lay a strong foundation for the new division.
"I have a six month window, so this is really going to be more about building a shared culture and a sense of teamwork," Teller said. "What I will say is that a lot of what we'll be doing in the next six months, I'm hopeful, will lead to a higher yield [of students enrolled]."