Sports editor prediction: Cubs to win game one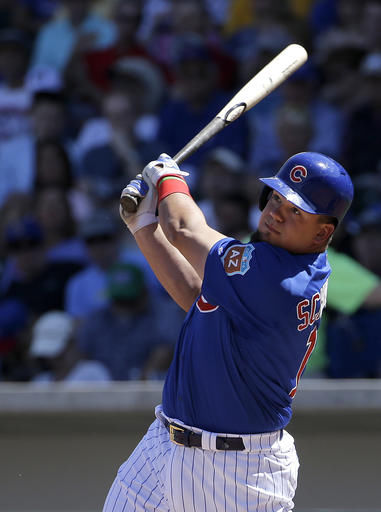 Scott Nicol
October 25, 2016
Prediction: Cubs win 4-1 to take a 1-0 World Series lead.
The Chicago Cubs and Cleveland Indians will begin game one of the World Series 7 p.m. tonight which can be viewed on FOX.
Jon Lester, Chicago Cubs starting pitcher and co-National League Championship Series MVP, will take the mound against Cleveland Indians starting pitcher Corey Kluber. Both have an ERA under one in three starts in the 2016 playoffs and have been lights out in the 2016 playoffs. Lester has the slight edge in ERA – 0.86 ERA compared to Kluber's 0.98 – and has more playoff experience overall. Therefore, I see the advantage going to Cubs.
The lineups are both stacked with guys who can get on-base and guys who can score the guys on-base. This won't be as major of a factor in this game as pitching should dominate the majority of this game.
The difference makers are Cubs first baseman Anthony Rizzo and Cleveland Indians shortstop Francisco Lindor. Rizzo got hot at the plate hitting two home runs and driving five batters in during the final three games of the NLCS and will look to keep the tear going.
Lindor has been nothing but electric out of the lead-off spot for the Indians in the playoffs batting .323 in the playoffs with a .348 on-base percentage. If Lester can keep Lindor off-base, then the Cubs should not have an issue. However, if he gets on, he will be difficult to manage him as he is capable of creating chaos on the base paths for Lester.
Still, I see the advantage going to the Cubs. They have more depth and the return of catcher Kyle Schwarber will give them the slight energy boost they need to steal game one on the road.