Bulls to keep core in offseason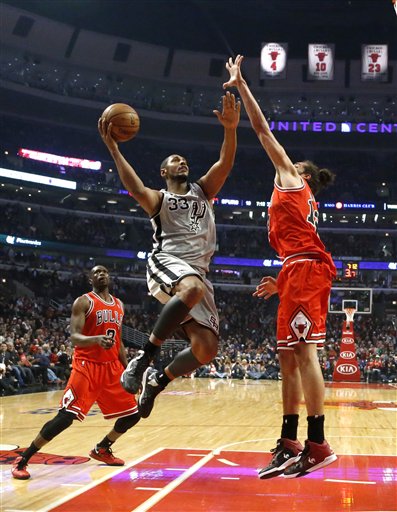 With all the big offseason trades and acquisition rumors going around in the NBA, don't expect the Bulls to make any moves.
In fact, expect there to be a couple of faces from last year's team disappearing.
Nate Robinson, who played such a big role for the Bulls last year, is not expected to resign after getting a good amount of attention in the offseason.
Along with Robinson, Marco Belinelli is not expected to be a part of the team as he too will be worth more than Chicago is willing to pay. Despite how much of an impact these two had for Chicago last year I think the Bulls will be OK — if we don't have the injury issues we did last season, that is.
Obviously the biggest boost Chicago will get will be the return of Derrick Rose. It will be interesting to see how Rose starts off the season, though. Will he be both physically and mentally fit? Will he be able to deal with the
pressure of carrying a team after having a year off? Only time will tell for the Bulls, but the good news is that they are returning their key veterans.
Joakim Noah, Luol Deng and Carlos Boozer will be back to help Rose lead the charge. Once again, though, injuries are a worry. Deng missed a significant amount of time last season, and Noah always has the possibility of reactivating his foot issues if he plays the same amount of minutes he did last season.
If Deng goes down, we still have Jimmy Butler. Butler made huge strides last year and is now not only one of the best players on the defensive side, but, much like Rose in his second year, we are starting to see his ability on the offensive end make an impact.
Taj Gibson will also return to the Bulls, but he was plagued by injuries last season.
In the 2013 NBA Draft on June 25, the Bulls selected forward Tony Snell and forward Erik Murphy. Of the two, Snell seems to be the one who can adapt to the NBA the quickest.
Snell, a New Mexico product, comes to the Bulls with good length at 6-foot-7 and a good outside jump shot. He is also a talented defender which automatically puts him in Tom Thibodeau's good graces.
Murphy also gives the Bulls a little bit more size at 6-foot-10 and can also shoot the ball well.
On paper the Bulls look to have one of the strongest teams in the Eastern Conference, along with Miami and Indiana; however, if injuries once again become an issue, the Bulls will have a tough time making a playoff run.