Nicklas named VP of public safety and community relations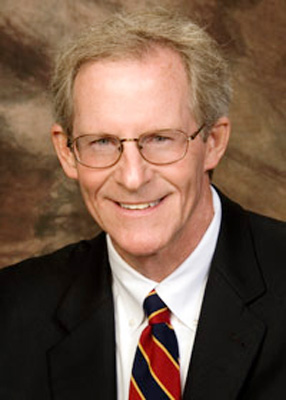 Bill Nicklas was appointed to the position of vice president for public safety and community relations by the University Board of Trustees Thursday.
This position has not officially existed before. Nicklas was named acting director of public safety in November. In his previous roles, he was paid about $150,000, according to Paul Palian, director of media and public relations. Palian said an adjustment in light of Nicklas's new role "still needs to be confirmed."
"It's a wonderful opportunity, and I feel very humbled by the board's support and the promotion," Nicklas said.
Palian said the duties Nicklas will perform existed before but are now combined into one position.
As part of his public safety duties, Nicklas is accountable for the department of police and public safety and the head of the emergency response team.
"He's on call 24/7," Palian said. "It's a vital role in responding to any number of circumstances that could arise."
Nicklas said the crisis response duties would include coordinating an emergency response, whether the emergencies are weather related or a tragedy.
According to a news release from Palian, NIU President John Peters is in full support of Nicklas's appointment.
"Bill Nicklas is uniquely qualified to be the point person for NIU's commitment to partner with our local communities to improve economic development, educational attainment and quality of life for all of our citizens," Peters said in the release.
Cherilyn Murer, Board of Trustees chair, said Peters' comments were reflective of the Board's feelings. Murer also said the board thought it was important to take this position out of interim, and sends a message that the position is important.
"The board has full confidence in him," Murer said.
Prior to NIU, Nicklas was the city manager in DeKalb for five years and the chief administrative officer for the city of Sycamore for 13 years.
Editor's Note: Staff writer Logan Love contributed to this article.