Community upset over unemployment office closure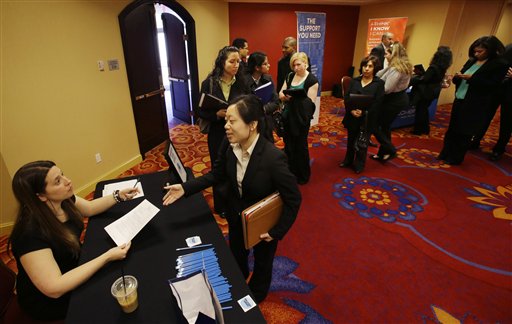 The closing of DeKalb's unemployment office has put a strain on residents hoping to utilize the state's support.
In January, the Illinois Department of Employment Security (IDES) announced that cuts on federal funding will force the closing of seven offices in Illinois, including the office in DeKalb.
In a Feb. 26 statement, IDES media manager Greg Rivara said the closures were fallout from the lack of federal funding for unemployment services.
"The closures…are not connected to potential service reductions should Congress not compromise to avoid the March 1 sequestration," Rivara said in the statement. "Rather, they are tied to other federal budget reductions, including those connected to falling unemployment insurance claims. The IDES is nearly 100 percent federally funded."
Because of this cut in federal funding, DeKalb will no longer have a physical office to apply for unemployment. Newly unemployed resident Elizabeth Motley said the closing is a huge inconvenience.
"I am someone who has never been unemployed, and now I'm trying to find my way around doing it through automated systems and the online service," Motley said. "I need specific answers and it is hard not being able to talk to someone in person. Its a hassle trying to get to the right person on the phone as well."
State Rep. Robert Pritchard, R-Hinckley, said keeping the DeKalb office open wasn't an option given the nature of the budget cuts.
"The challenge we have in state government as well as federal is how do we provide services without revenue?" Pritchard said. "We tried to work with the director to explain the significance of the office to the citizens but it was to no avail."
Keeping the office open in DeKalb was said to be a challenge that didn't discourage citizens from trying. Chandra Patton, a retired nurse and community activist, said she submitted more than 40 petitions to IDES corporate office and to Pritchard's office in an attempt to get the decision reversed.
"You know, we need this office," Patton said. "The online system has glitches and it is not a reliable thing to use."
The unemployment services have been temporarily moved to the DeKalb Public Library, 309 Oak St., but it will soon be a commute for those who want unemployment. The bulk of all unemployment claims will be taken to the Rockford or Elgin unemployment offices.
"Right now I'm working with one car and it's hard to get there and get back," Motley said. "Also, I don't know those areas, so it's a bit scary thinking about traveling out there to get to the office."