Demmer beats out Boken in 90th District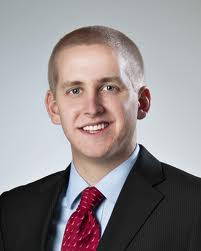 The 90th district elected Republican Tom Demmer as its new state representative, defeating Democrat Tom Boken by 24 percent.
Ninety-two percent of  precincts were accounted for by 11:40 p.m. election night, with 62.1 percent of the votes for Demmer and 37.9 percent of votes for Boken. Most of Boken's support was shown in the DeKalb precincts.
"I have been running for the last 14 months with a competitive primary process," Demmer said. "The campaign process was interesting and kept me active as I spent a lot of time going to voter forums to listen to the district's needs."
Demmer believes his interaction and openness to reaching out to the community is what encouraged his constituents to support him. Although the district has been supportive of the Republican Party historically, Demmer said he did not take this for granted.
"Elections come and go but I think this is a very historical day for Illinois," said Austin Quick, speaker of the Student Association Senate and Demmer's campaign manager. "He will have a long career in Illinois."
Quick is happy with the results and believes the campaign was a positive one with the focus on bringing jobs to the 90th district.
"We need to embrace the resources this district and state offer to create more jobs," Quick said.
Demmer will be heading down to Springfield in January.
"The campaign is just the process to get to the real work," Demmer said. "I am excited to jump in and get real work done for the district."
A representative from the Boken campaign could not be reached by the Northern Star at press time.