Coffee fund investigation leads to arrest warrants for nine current & former NIU employees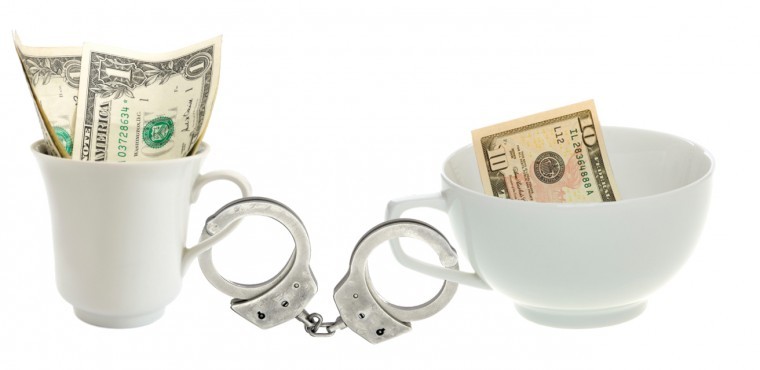 Kelly Bauer & Felix Sarver
October 16, 2012
Arrest warrants for eight current NIU employees and one former employee have been issued in regard to the coffee fund investigation.
Robert Albanese, Michael Hall, Lawrence Murray, Susan Zahm, Kenneth Pugh, Keenon Darlinger, Mark Beaird, Joseph Alberti and Keith Jackson have been charged. Clay Campbell, DeKalb County state's attorney, said the charges are part of an extensive and ongoing investigation into various allegations related to NIU.
According to NIU Police Sgt. Alan Smith, Albanese turned himself in to NIU Police on Tuesday. Smith said his bond was set at $1,000, and his court date was set for 1:30 p.m. Oct. 26 in the DeKalb County courthouse. As of Tuesday night, Smith was not aware of other arrests. He said it was the county state's attorney's office that made the decision to issue the arrest warrants.
Smith said the investigation is not done yet, as the NIU Police Department is still following up on leads. He did not have a time frame for when the coffee fund investigation may be completed.
The existence of the so-called "coffee fund" was first reported in an Aug. 4 Daily Chronicle article. NIU launched an investigation in response to the article, which alleged that NIU employees would sell scrap metal from the university and keep the profit. Checks from the DeKalb Iron and Metal Company have totaled more than $13,000 since 2005, according to the Daily Chronicle. NIU confirmed the existence of the fund on Aug. 30. According to an NIU Today article, the fund has existed for over 20 years at a local bank. The fund was not NIU-authorized, according to the article, and the money was not used for "personal purpose or gain." The account had $2,100 in it as of August 2012.
The warrants issued Tuesday mainly focused on felony theft and charges of official misconduct and violation of the State Property Control Act. One warrant, which was for Theft (Class 4 Felony) listed Murray as the defendant, but referred to Albanese as the defendant when describing the alleged crime.
Of those who face charges, Jackson, who has been charged with obstructing justice and official misconduct, was placed upon a policy review board NIU created following news of the coffee fund. The review board was "charged with reviewing and updating all procedures related to property control, cash receipts, recycling and the disposition of surplus materials," according to NIU Today.
Paul Palian, director of media and public relations, said NIU is still gathering details on the charges and will put more information out once they know more. Palian said he's seen the charges and could confirm eight of the people charged were NIU employees and one person was a former NIU employee. He said NIU takes the charges seriously.
"We have to wait for the legal system to adjudicate these [charges]," Palian said.
According to an email from Palian, Hall is a Materials Management traffic manager, Murray is a Property Control manager, Zahm is a Property Control inventory specialist, Pugh is Materials Management director, Darlinger is a Materials Management storekeeper, Alberti is a Materials Management account technician and Beaird is a Materials Management inventory specialist. Jackson is NIU's controller.
Four of the employees who face charges—Darlinger, Murray, Pugh and Zahm—were placed on paid leave in late August in relation to the investigation, and Albanese, former associate vice president of Finance and Facilities, has faced scrutiny in recent months.
Albanese's retirement was announced July 31. Albanese left following an investigation that included "serious and substantial allegations of misconduct," according to his resignation agreement.
According to a Chicago Tribune article, the allegations included using NIU property, including printer ink cartridges, for himself, and keeping university property at his home for personal use. Following his retirement, Albanese was given a payout of $33,000 and six months of health insurance.
Materials Management, a part of Finance and Facilities, is directly overseen by Eddie Williams, executive vice president for business and finance and chief of operations, according to an NIU Today release.
Campbell, who in August said he was monitoring the investigation, said he cannot comment on any of the charges specifically because the probe is ongoing.
"This office is dedicated to working with the NIU Police Department and following the facts where they may lead," Cambpell said.
Campbell said he did not know if any of those who face charges have been arrested, and the office's next step will be to ensure it keeps working with NIU Police.