McCullough found guilty on all counts at trial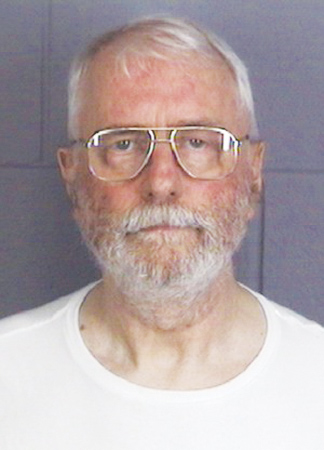 UPDATE, 12:14 p.m.: According to the Daily Chronicle, Tessier family members and Kathy Chapman have said justice has been served, and defense attorney Tom McCulloch says Jack McCullough has brought up the appeal process.
—-
Jack McCullough, 72, the man accused of kidnapping and murdering Maria Ridulph, 7, in on Dec. 3, 1957, has been found guilty.
The trial, which began Monday, saw emotional testimony from several figures in McCullough's and Ridulph's life. Ridulph's older brother, Charles Ridulph, was called on the first day to testify; a friend of Maria Ridulph's and family of McCullough's would testify after, as would prison inmates and a forensic anthropologist.
A childhood friend of Maria Ridulph's, Kathy Sigman-Chapman testified that Ridulph and she were playing outside when they were approached by a man who called himself Johnny. Johnny allegedly asked if the girls wanted a piggy back ride and interacted with them for several minutes. Sigman said she went to her house to retrieve mittens and, when she came back, Johnny and Ridulph were gone.
Residents of Sycamore and surrounding communities, as well as the FBI, searched for her.
Ridulph's remains were found five months later in Jo Daviess County.
The prosecution called Charles Ridulph as their first witness. Charles Ridulph provided emotional testimony and described his sister, as well as the community they lived in before and after her disappearance.
"She was very smart," Charles Ridulph testified. "She liked to sing and read, she was active, friendly and outgoing. She was beautiful."
The prosecution also brought in inmates to testify who said they held or overheard conversations with McCullough, who once went by the name John Tessier, in which he described murdering Maria Ridulph.
Janet Tessier, McCullough's half-sister, also testified that their mother, Eileen Tessier, told her McCullough had murdered Ridulph. Janet Tessier said her mother told her this in 1994.
"She grabbed my wrist and said, 'Those two little girls, the one that disappeared, John did it,'" Janet Tessier testified.
Forensic anthropology Krista Latham also testified that three deep cuts to bones in Maria Ridulph's throat and chest area were consistent with being made by a blade larger than a scalpel, like a knife.
McCullough's sentencing has been set for Nov. 30.
McCullough was indicted Aug. 19, 2011, by a grand jury on charges of murder, kidnapping and abduction of an infant.
In an unreleated trial earlier in the year, McCullough was accused of the rape of his then-teenage half-sister, Jeanne Tessier, 50 years ago. Judge Robbin Stuckert delivered the verdict in that case. McCullough was found not guilty of rape and taking indecent liberites with a child on April 12.