Softball will try to get lucky versus the Fighting Irish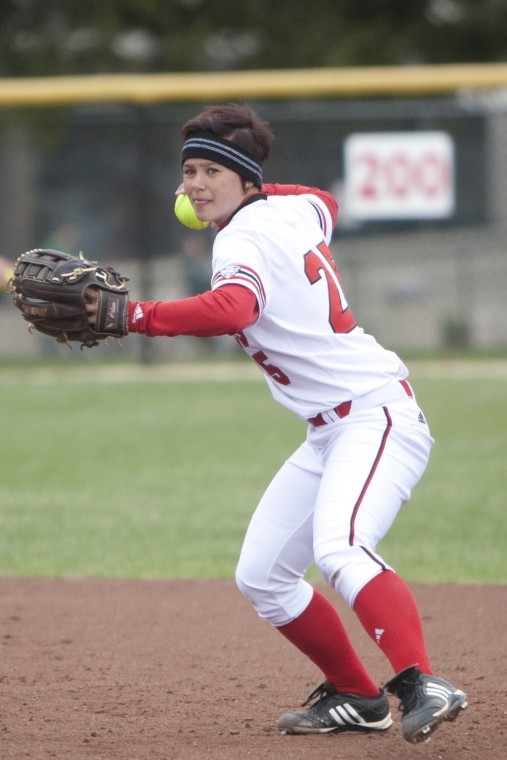 Brian Thomas
April 30, 2012
In its final non-conference game of the season, NIU softball will travel to South Bend to take on Notre Dame.
The Huskies (19-32, 7-13 MAC) have been struggling of late, as they are on a three game losing streak and have lost nine of their last 10. NIU's last win came against Bowling Green Friday.
Meanwhile, the Fighting Irish (32-13) come into the contest winners of their last 11 games, which started April 18 against Valparaiso.
"Notre Dame is a great program," said NIU coach Lindsay Chouinard. "They have a long running success and they make runs in the NCAA tournament every single season and they are a great team. They hit the ball hard, and they have great pitching, so it's going to be a great challenge."
NIU will have to focus on Notre Dame's offense as it has six players who have a batting average above .315.
Notre Dame's Amy Buntin leads the team with a .370 batting average, 50 hits and 48 RBIs, while Dani Miller leads the team with 14 home runs and has 45 RBIs.
Megan Dortch and Jessica Sturm have been the Huskies most reliable pitchers this season and will have to pitch well in order to slow down the Irish's bats.
"It's important to stick to our game plan," Chouinard said. "We need to get ahead and then stretch the zone. You need to be able to establish a strike early in the count and then you need to be able to get them to swing at your pitch."
Notre Dame is also a strong pitching team, as they primarily use two pitchers, 22-game winner Laura Winter, and Brittany O'Donnell who has 10 victories of her own.
"Our team just needs to focus one day at a time," Chouinard said. "They need to take tomorrow as an opportunity to prepare for two big games this weekend."