'Tapped' screening aims to raise awareness of environmental issues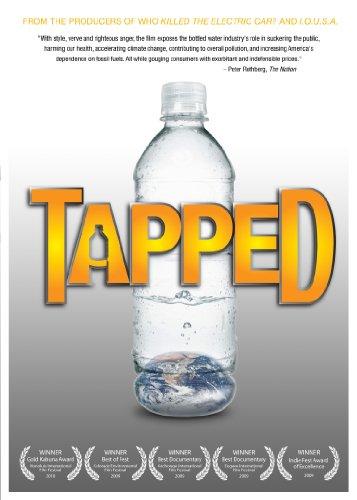 Water usually doesn't top the list of controversial topics.
But the NIU Institute for the Study of the Environment, Sustainability and Energy teamed up with Outdoor Adventures to reveal the hidden evils of bottled water. The group is sponsoring a free film screening of Tapped at 7:30 p.m. tonight in the Cole Hall auditorium.
This screening is one of many Thursday Night Films, a series to raise awareness of multiple environmental issues in honor of Earth Appreciation Month. The series will run through April 19.
Tapped is being shown on World Water Day and will explore the realities of the bottled water industry.
"The bottled water industry wants us to believe that bottled water is healthier than municipal tapped water," said Melissa Burlingame, program coordinator for environmental studies.
In reality, tapped water is subject to more stringent regulation than bottled water, Burlingame said. A lot of times, bottled water is nothing but filtered tap water. It takes a lot of energy to bottle water, and plastic is only renewable to a certain extent before it ends up in landfills, she said.
The idea to screen the film originally came from associate geology professor Melissa Lenczewski.
The ESE Institute regularly teams up with faculty to raise awareness of a variety of topics, Burlingame said. She said Lenczewski is passionate about not using bottled water and gave the ESE Institute the idea for the Tapped screening.
"It gives a good representative of the differences between bottled and tapped water," Burlingame said. "Society believes bottled water is what we need to be drinking when in fact it's not."