University Council discusses Gov. Quinn's budget speech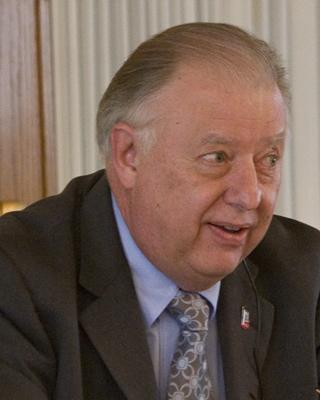 At Wednesday's University Council meeting, the council voted on four items after NIU President John Peters discussed Gov. Pat Quinn's budget speech.
Peters expressed support for Quinn's proposed $50 million increase to Monetary Award Program (MAP) funding. He said there wasn't a lot in Quinn's proposed budget that "was unrealistic."
"I do think the governor really did focus well on the fiscal problems facing the state," Peters said.
After Peters' announcements, the University Affairs Committee had two items the council approved: the 2021-2022 academic calendar and revisions to the guidelines and principles for establishing an academic calendar. The council also voted upon proposed changes to its sabbatical leave policy and the operating procedures of University Council.
Changes to the sabbatical leave policy require that professors submit a report on the outcome of their sabbatical two years after the leave. The changes to the University Council operating procedures "reflects the adjustments made to the meeting agenda over the years and more accurately reflects current meeting operating procedures," according to the council's agenda.
The council needed a 2/3 vote – or 41 votes – for the changes to the bylaws to be approved. The change to the sabbatical leave policy passed with 41 votes in approval and two abstaining votes; changes to the operating procedures of University Council passed with 43 votes in approval and one abstaining vote.
Various campus organizations also gave their reports to the council.