Sycamore father and son to headline music education fundraiser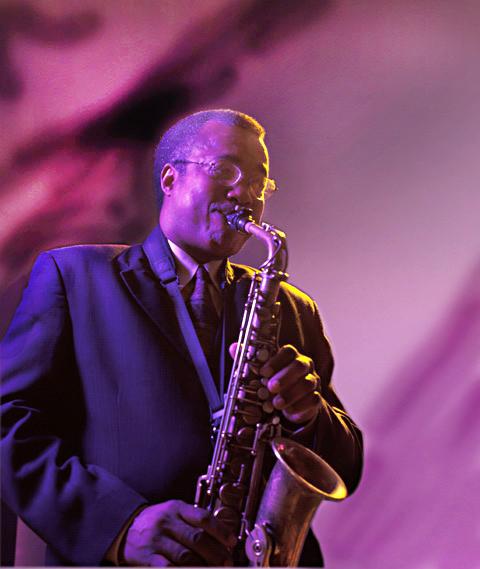 A New York City jazz musician is traveling back home to perform with his father at a local music fundraiser.
Juliard School student Bryan Carter will be taking the stage with his father, music professor Ronald Carter, at the Sycamore Music Boosters event, "A Note to Remember," at 7 p.m. to 11 p.m. Saturday at Blumen Gardens, 403 Edward Street in Sycamore.
The Sycamore Music Boosters hope to raise $5,000 to $10,000 at this year's sold-out event. The proceeds will go to scholarships for Sycamore High School music program graduates, students going to music camp in the summer and purchases of instruments and uniforms.
"It's been successful each year as a fundraiser and as a nice evening for parents to enjoy the music and support the program," said Ken Olson, Sycamore Music Booster president.
The Sycamore Music Boosters is a combination of students' family and friends dedicated to supporting and fundraising for the Sycamore School District's music department.
"I have children in the program, so I've seen how much they've benefitted from the music education program," Olson said. "I'm happy to be a part of an organization that can help support other children to have the same kind of advantages," Olson said.
Both Professor Carter and Bryan have close ties with the Sycamore community. For years, the family has resided in the town. Bryan graduated from Sycamore High School in 2008, so the city's music education programs are very important to the family.
"[Sycamore's music education classes] shared a lot with me," said Bryan. "[They] gave me a lot so I want to give back to where I'm coming from," said Bryan.
Both Carters are excited to reunite on the stage for the fourth annual Sycamore Music Boosters fundraiser after two years of performing separately.
"He's a great writer and he's a great drummer too," Professor Carter said. "It will be fun hearing his talent and hearing how he's developed since Juliard."
"A Note to Remember" is a night of jazz and classical music. Attendees of the event will experience a hors d'oeuvres buffet and coffee bar along with a raffle and silent auction of over 50 gifts. Other performers of the event include Craig and Hanna Mathey, the Sycamore High School Jazz Ensemble and other Sycamore music program ensembles.