Rave/Concert hybrid tickets go on sale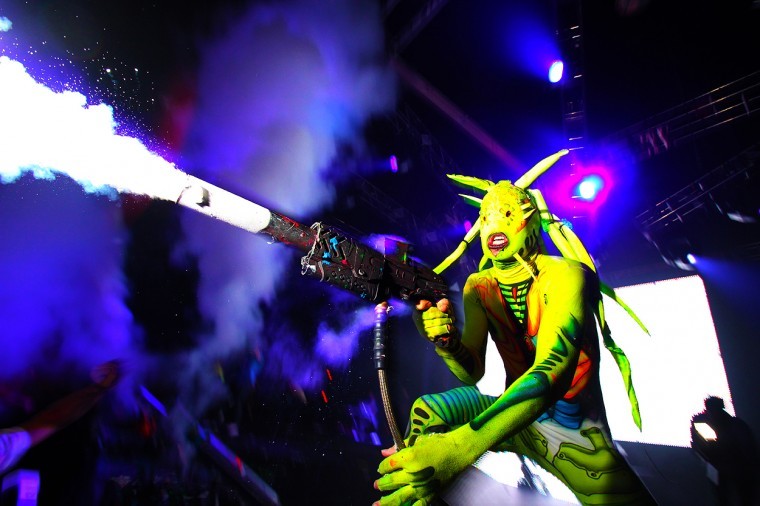 Alex Fiore
November 29, 2011
Students ready to get messy next semester can get one step closer to their goal.
Tickets for Dayglow go on sale noon today, and can be purchased at the NIU Convocation Center box office, 1525 Lincoln Highway, or at Ticketmaster outlets.
Dayglow, the increasingly popular dance/rave/concert hybrid will be held Feb. 25 at the Convo.
Tickets for the 4-hour event are expected to go fast.
"For the Champaign show, we sold 2000 tickets the first day," said Zach Samson, Dayglow event director/promoter. "The tickets sell out quickly."
Dayglow has been making a mess of college campuses since 2006, combining dancers, acrobats and DJs with lots of paint.
The event is the self proclaimed "largest paint party in the world," and each show does indeed end with the audience being blasted with a paint cannon.
Samson encouraged everyone who attends to wear all white to the show.
"Guys sometimes wear white baseball pants and a t-shirt and girls wear spaghetti straps," he said.
Samson said college audiences are attracted to Dayglow to because of the novelty, but it must be experienced firsthand to truly comprehend.
"It's a one of a kind experience," he said. "The paint, the atmosphere…Dayglow takes you out of this world."