Novembeard lacks focus
No Shave November is a celebration of testicular fortitude, manliness, grizzly-bear-wrestling-capability, civil disobedience and testosterone.
For the entire month of November, men of all ages choose not to shave. Why? Well, let's be honest, I made all those reasons up. The event has no clear purpose, origin or logical reason for existence. Good-natured guesses of the origin range from Ghengis Kahn to Plato to Australians working for the RSPCA .
I'm not even joking about that last one. According to the Mo-vember Foundation website, the idea was born in an Australian pub in 1999. The goal of this furry foundation is to raise awareness for men's health and money for prostate cancer research by growing mustaches throughout the month of November. Last year the organization raised over $7.5 million in the U.S. alone.
Did you catch that? Mustaches. Not beards or that peach-fuzz-soul-patch which you call a goatee.
Don't get me wrong, I think raising money for prostate cancer research is great. As the good Lord knows, I love my prostate.
However, you're not growing a moustache, and I doubt you've given money to cancer research while growing your face-blanket. You, sir, are simply not shaving. On Dec. 1 when you fire up the hedge-trimmers to cut that matted bushel of greasy razor wire, you'll look in the mirror and think, "What was it all for?"
Nothing, but by golly if the Aussies can do it, so can we. Without a clear goal and with the obvious frontrunner "cancer" already taken, let's look to the bearded men of old for inspiration as to how we can not shave and still make a difference.
Idea 1: Students
Leonardo DaVinci was the original renaissance man. DaVinci's paintings, sculptures, inventions and architecture are still present in many facets of modern culture.
Cause: Raise scholarship money for future art, sculpting, science, inventor, writer, musician, painter or — let's face it shall we — any student ever who studies anything. DaVinci could do it all, and he did it all with a beard.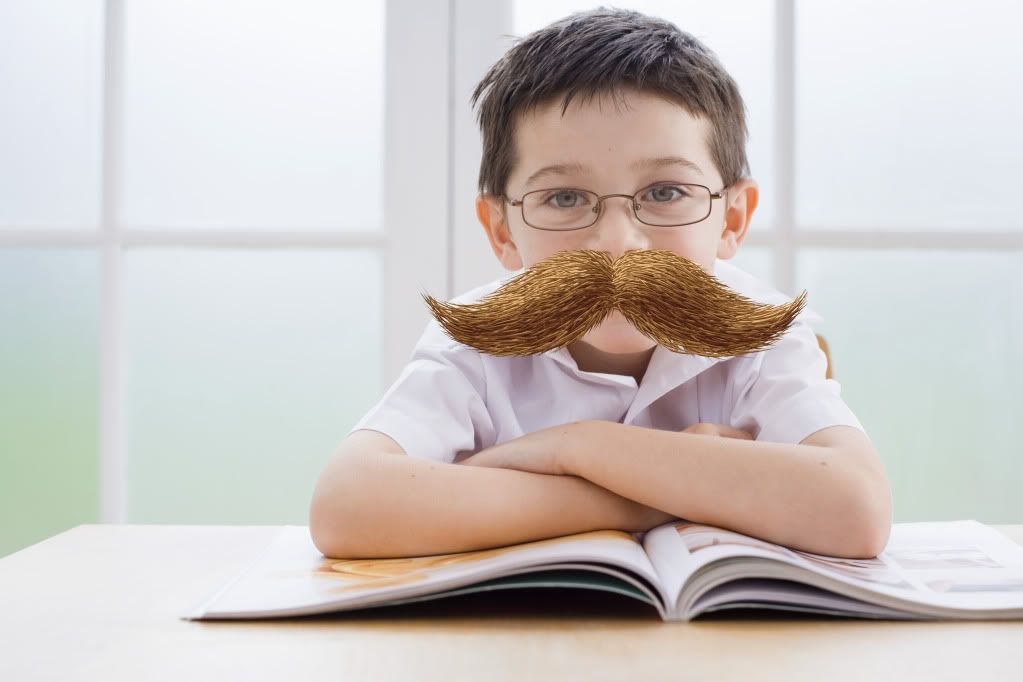 "Thanks to Beards for Biochemistry, I finally finished my dissertation."
Idea 2: Athletes
Kimbo Slice is a former bouncer and bodyguard turned MMA fighter and Boxer. Kimbo has fought MMA matches in both the EliteXC and the UFC. His beard is rumored to be the source of his power. Recently, he and his beard have begun a career in boxing where they hold an undefeated 2-0 record, both wins coming by way of knockout in the first round.
Cause: Raise money for disabled athletes. And kids, your brain is a lump of cottage cheese suspended in water. There are easier ways to make a living than letting someone smash it with their fists. No beard is a shock absorber.
"After I grew this beard, I jumped three weight classes."
Idea 3: Pirates.
The great bearded vagabond thieves of legend, pirates like Red Beard and Black Beard only used razors to slay unsuspecting taxpayers. With beards so epic they actually became part of their first name, eventually both met a tragic demise. All thieves and pirates do.
Cause: Raise money to educate underprivileged children and Somali Pirates on the dangers of becoming pirate thieves. Dangers include: missing appendages, sea sickness and U.S. Navy Seal Team 6.
If only the Bearded Anti-Swashbuckler Association had gotten to this one sooner.
So, as soon as everyone can agree on why men should do this, I'm all for it. I'll grow the bushiest face-carpet you've ever seen. So long as it's in the name of something. And so long as it's a few years away.
Because to be honest, my beard is still pretty patchy and pathetic.