Arrests made in connection with local car burglaries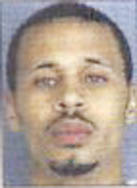 Bond was set Thursday for two men arrested in connection with local car burglaries.
According to NIU Police reports, Demetrius D. Henderson, 26, of Chicago, and Jonathan Green, 28, of Chicago, were both arrested Wednesday. NIU Sgt. Alan Smith said Henderson is charged with burglary, forgery and credit card fraud, while Green is charged with possession of burglary tools.
Henderson's bond was set Thursday at $100,000, while Green had bond set at $5,000, said Julie Trevarthen, DeKalb County assistant state's attorney.
"We have been processing evidence from all of the burglaries and the course of the investigation led us to Henderson," Smith said. "Green is an associate of his."
According to an article in the Daily Chronicle, Henderson told police he burglarized more than 70 cars since July.
Smith said NIU Police had reason to believe Green's vehicle had been used in a number of car burglaries on campus. Police reports state police performed an investigative stop on Green's vehicle at about 2:59 p.m., Wednesday. Upon investigation, burglary tools were found inside the vehicle.
Also according to police reports, At 8:56 p.m. Tuesday, officers responded to NIU Lot S regarding criminal damage to a vehicle. Upon arrival, they met with a student who said someone broke the passenger side window of her car and stole her purse. The officer processed the scene for evidence. That evidence, together with evidence from other cases, led to the arrest of Henderson.