Associate professor directs documentary on homelessness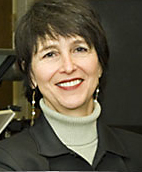 Living in a new town as a single mother with $100 cash feels like a "lifetime ago" to Laura Vazquez, associate professor of communication .
Even though Vazquez left behind an emotionally and psychologically unhealthy relationship, she still worried about how she would provide for her infant in a place where she had no job and knew no one.
When the opportunity to direct a documentary about homeless women emerged, Vasquez said she wanted to tell the story about what it was like to be on the edge of or to have crossed over into homelessness.
"Many years ago, I was on the edge of homelessness myself," Vazquez said.
The documentary, "On the Edge," tells the stories of seven women who have experienced homelessness. The film will screen at 8:20 p.m. tonight at the Naperville Independent Film Festival located at Classic Cinemas Ogden 6 Theatre, 1227 East Ogden Ave., Naperville.
The film will also screen this weekend at the Sycamore Film Festival – 9:15 p.m. Friday; 3 p.m. Saturday; and 7 p.m. Sept. 25. Screenings will be held at the Sycamore Theater, 420 W. State St.
Vazquez said "On the Edge" shows why homeless women are largely unseen by society, because they hide in motels, shelters or stay with family and friends so they won't lose access to their children.
"Common misconceptions are that homeless people are lazy, they don't care about being productive, they don't care about their children and aren't very bright," Vazquez said. "Those things, as you can see by listening to the women in the film, are just not true."
Vazquez conducted interviews alongside Diane Nilan, Hear Us Inc. president, for one year at different homeless shelters across the U.S. Vazquez said it took another two years of editing and postproduction before the film screened for the first time in DeKalb last year.
"If I had designed the right person to work with, Laura was it," Nilan said. "She looks at an issue in a way that will end up evoking a response from the audience."
While filming the documentary, Vazquez said she was shocked by how many stories she heard from homeless women who had been sexually abused.
"I think that it's a terrifying story and something that we don't talk much about in this culture, but it happens a lot," Vazquez said. "I suspect that the connection between childhood sexual abuse and homelessness is a lot stronger than most people are aware of."
Public administration professor Alicia Schatteman said she showed the documentary to her political science class.
"I personally thought that the film was very well done," Schatteman said. "You really get into the lives of the women who were featured."
"On the Edge" had an open screening in March in Washington, D.C., Vazquez said. At the screening, Vazquez said U.S. Secretary of Housing and Urban Development Shaun Donovan told her he was moved by the documentary and wanted to think about the issue.
"If we get a little more, 10 percent more affordable housing out of that screening, it was all worth it," Vazquez said. "If not, then maybe I can just change people's attitudes toward homeless people so they can see that they aren't diseased or terrible, but are just ordinary people like us."